The Howl – May 10, 2022
Intro: Hello and welcome to today's edition of the Howl. Today is Tuesday, May 10, 2022. My name is Dimitri Vuyadinov, and I'm Grant Preves. Let's get right into the news!
School News:
[Dimitri] Attention seniors! Although the school year and your high school careers are coming to end, many activities and festivities remain! Graduation practice will take place at 8:00 AM in the gym on Thursday, May 12th. Afterwards, distinguished graduates will gather in the bleachers for a group photograph, and then all seniors will be dismissed for the day. Later, the senior parade will commence at 3:30 PM, and seniors will enjoy "Senior Sunset" from 6:30-8:00 PM. If you would like to attend "Senior Sunset", please RSVP with the link provided on the Wolf Bites for this week. Please direct any questions about the new celestial-oriented tradition to Mrs. Buck or Mrs. Bluemlein. 
[Grant] Decision Day is tomorrow! Wear clothing representing your plans for the fall! Look forward to taking pictures with peers in the foyer in the morning, and enjoying time with friends and free swag from colleges!

[Dimitri] Honors Night will take place at 7:00 PM in the theater on Wednesday, May 11th. This event gives seniors the opportunity to be recognized for any honors or scholarships they have received through the accumulation of hard work and dedication over the span of the last four years. Special graduation chords for distinguished graduates will also be distributed at the event. 
[Grant] Book returns for freshman, sophomores and juniors will take place in the cafeteria on May 18th and 19th, from 7:00 AM – 3:00 PM. Seniors must return their textbooks to the main office by the end of the day on Wednesday, May 11th.
[Dimitri] Interested in learning more about the class of 2022 or gaining insight into the high school experience? If so, check out the newly published content on the Wolf Prints website. Stories include senior highlights, high school advice, and much more!
[Grant] Can you visualize yourself as an anchor for a news broadcast show? All students interested in auditioning for "The Howl" should reach out to Mrs. Bland, the school librarian and news team sponsor. Just a warning that new anchors are going to have pretty big shoes to fill; isn't that right Dimitri!
State News:
In Chicago Sports…
[Dimitri] The Chicago Cubs defeated the Los Angeles Dodgers 6-0 last night, breaking a five game losing streak.
[Grant] In a heartbreaker yesterday, the White Sox dropped a 6 run lead in the 9th inning, forcing extras, leading to a 12-9 loss after 11 long innings of baseball. 
National News:
[Grant] Last Tuesday, a Supreme Court leak indicated that the Supreme Court was planning on overruling the historic 1970's Roe v Wade case which made a women's right to an abortion a constitutional right. Protests immediately broke out across the nation, most substantially in San Francisco and New York. The Supreme Court has confirmed that the leak was real, but stressed that it was a draft, and not a final decision. It is still not clear when this overruling will occur or if it even will occur, but it has caused much uproar in our nation from people who believe in a women's right to choose an abortion. If overruled, abortion laws would go to the state governments, thus, we can see an even larger division among Americans in the years to come. 
International News
[Dimitri] In international news, according to a new paper published in the International Monetary Fund, India has essentially wiped out all extreme poverty in the nation. They found that the percent of people living in extreme poverty was less than 1%. Although there were many national issues for India during the pandemic, this metric stayed pretty steadily low. The paper credits food rations given to the people by the Indian government. We hear at news team tip our hats to the Indian government for being able to coordinate such a great thing in their nation…
[closing banter]
---
5/10/22 Correction: The original script (and audio) of this broadcast incorrectly stated the senior parade start time as 3:00. The correct start time is 3:30.
View Comments (1)
About the Contributors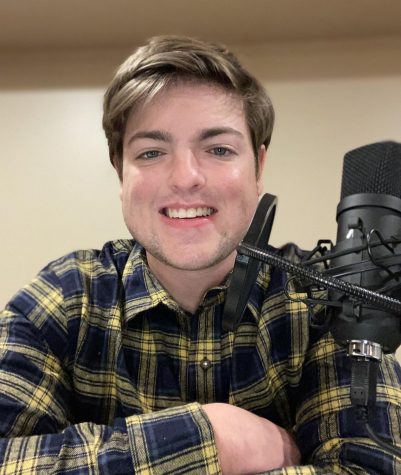 Grant Preves, Senior News Editor
Grant Preves is a senior and is on news team for his third year. He has enjoyed co-hosting The Howl and having political debates with fellow news team...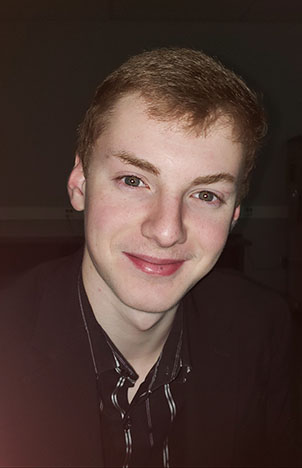 Dimitri Vuyadinov, News Editor
Dimitri is a vivacious student at Prairie Ridge High School. This is his third year on news team. He enjoys contributing to the objectivity of news team.