The Howl – February 8, 2022
PR News
Today we start with some celebrations. Congrats to the cheerleaders on their season with a 6th place Regional finish. 
The speech team season continues for Sarah Michalak, Vedika Shah, and Ethan Braun who all advanced to the Sectionals with their strong Regional performances. To get to the state tournament, they must place in the top 3 for their individual events.
The PR Co-op Gymnastics team is on the way to state again, taking 1st place at Regionals. Good luck to seniors Gracie Willis and Sophia Kercik and junior Paige Magel.
A clarification for prom-goers … Get your tickets now. You will have another time later in the spring to select your date or group of friends, bus & table assignments.
In activity news … Did you know PR has a new Adventure club? It's halfway through the Ski & Snowboard season at Alpine Valley Resort. It's not too late to sign up with two more after school outings planned: Friday, February 11th, and Friday February 18th. Find the Adventure club link on the PR Activities page for more details, or reach out to Mr. Low. 
Basketball senior nights are coming up! Girls basketball is February 9th and Boys will be February 15th.  Superfans can wear "the shirt" to get into either game for free; come support your seniors and say thank you.
This year our musical is Into the Woods, starring Ramsey El Lethy, Abby Malina, Ellie Jensen, Will Green, Claire Jansen, Dimitri Vuyadinov, Jonah Zhungu, and Elena Akerberg. 
The Tony winning show's story follows a Baker and his wife, who wish to have a child; Cinderella, who wishes to attend the King's Festival; and Jack, who wishes his cow would give milk. When the Baker and his wife learn that they cannot have a child because of a Witch's curse, the two set off on a journey to break the curse. Everyone's wish is granted, but the consequences of their actions return to haunt them later with disastrous results.
Come see what we have been working on since December!  Tickets can be purchased at PRtheater.ludus.com.
Congratulations to the PR Business club on their performance at the DECA regional conference last Friday. All teams placed and qualified for state. In the club's first year as a DECA chapter, members placed in 11 categories, holding their own against larger schools with longer chapter histories. Team members include Sayak Dubey, Donald Faccone, John Myers, Aidan Preves, Grant Preves, Robby Radek, Braden Thelander, Aidan Gilleland, Camille Keaty, and Elena Akerberg. 
State News
Monday, February 7, 2022 was the first day many students at PR attended school without wearing masks, following a temporary restraining order issued by a downstate judge, Sangamon county circuit judge Raylene Grishow, last Friday. The legal grounds for the argument against masks comes from the claim that there was no true due process in the issuing of the statewide mask order made in August of last year. The state announced that they will make an appeal to this restraining order, with Pritzker calling the ruling "misguided." Only time will tell what will become of the mask mandate in schools, but until then, masks shall remain recommended, yet optional devices for mitigating the virus. 
International News
Tensions between NATO and Russia have risen to the highest level they've been in years. The 2015 Minsk Peace deal, signed right after Russia's annexation of Crimea, was signed between Russia and the Ukraine to stop the violence between Kiev and the Russian separatists in the Donbas region. Today, Russian President Vladamir Putin claims that the Ukrainians have not held up their part of the deal, though the more practical reason for Russia's amassing of troops to the border is their fear of NATO's expansion into the East, which was once all under their sphere of influence during the Cold War. 
The most recent U.S assessment states that Russia already has 70% of the full force needed to invade Ukraine on the border. All these issues have caused The United States to deploy 3000 U.S. forces to the east, though importantly not in the Ukraine itself. 
This tense situation brings many important questions to the forefront of the world stage: Could this situation mean war with Russia? Could the ideological lines of the Cold War be drawn more boldly due to this powderkeg situation? Do we have a good reason to fear other Communist nations, namely China, Russia's best friend, from getting involved in this tension?  
We here at Wolf Prints hope that tensions may de-escalate and fizzle, for war with Russia is not a fear to be taken lightly. 
Leave a Comment
About the Contributors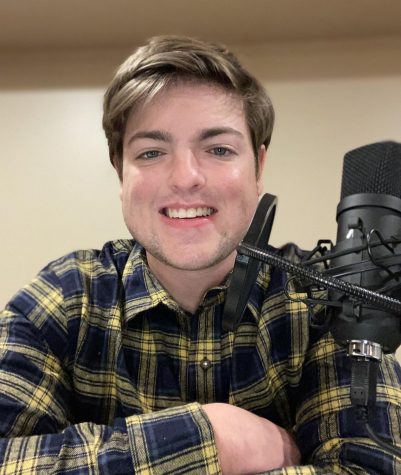 Grant Preves, Senior News Editor
Grant Preves is a senior and is on news team for his third year. He has enjoyed co-hosting The Howl and having political debates with fellow news team...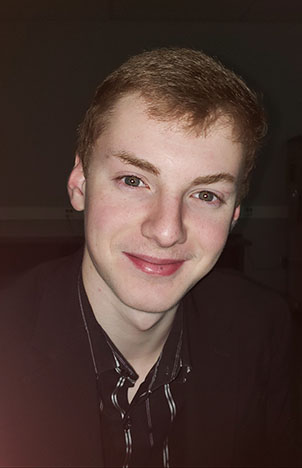 Dimitri Vuyadinov, News Editor
Dimitri is a vivacious student at Prairie Ridge High School. This is his third year on news team. He enjoys contributing to the objectivity of news team.