The Howl – April 12, 2022
School News:
[Grant ]Come see PRAC, the senior talent show, on April 29th at 7 PM in the theater. Watch 5 senior boys and 5 senior girls show off their talents, pick-up lines, fashion, and more! 
[Dimitri] Come one, come all, and witness the greatest theatrical piece ever shown at PR, The Hound of the Baskervilles, starring Sage Perkins, Elena Akerberg, Forrester Faia, Sarah Michalak  and yours truly (winks at camera). Showings are on the 21st, 22nd and 23rd at 7PM. Come on out and support the fine arts department! 
[Grant] Keep in mind, seniors, that the end of the year is coming, and with that Decision Day, a day for our class to celebrate and show spirit for the schools we will be attending in the fall.  Decision day is May 11th, so… No pressure! The deans are also asking Seniors to complete the senior exit survey as soon as possible, as it will give them a clear picture of where the senior class of '22 is going. 
And next, what you've all been waiting for …. [drum roll please] … the PROM COURT ANNOUNCEMENT. 
Congratulations to the following juniors who are on prom court: 
Brogan Amherdt, Victor Ebirim, Ryan Koelblinger, Grace Koeppen, Rylee Lydon, Brielle Schulze, Benjamin Siegmeier, Tyler Vasey
Congratulations to the following seniors:
Arya Aitipamula, Cole Anderson, Zach Bentsen, Jade Ciezak, Jake Dolan, Mason Loucks, Grace Willis, Haylee Yelle
Thanks for watching this special edition of the Howl. And now, moving on to Chicago sports news.
Local/State News:
[Grant] The Chicago Cubs and White Sox played their first games of the 2022 season last Thursday and Friday respectively. In a 5-4 victory over the Milwaukee Brewers, Cubs' starter Kyle Hendricks earned one run over 5.1 innings pitched with seven strikeouts and three walks. Cubs' shortstop Nico Hoerner hit his first homerun since the 2019 season. Outfielder Ian Happ and newly signed Clint Frazier both hit doubles as well. 
In a heart breaker, the Sox lost a back and forth battle to the Detroit Tigers, with a final score of 4-5. Former All-star Lucas Giolito earned the start, throwing 4 innings and allowing 0 runs, with 6 strikeouts and 2 walks. Designated hitter Andrew Vaughn hit his first homerun of the season, following his promising MLB debut last year. Other players contributed on the offensive front, with Jake Burger, Luis Robert, and AJ Pollock all providing extra base hits. Despite an 8 hit effort, the Sox fell short after the winning hit off of Javier Baez's bat tipped off Pollock's glove and then the wall in right field. At first glance, it appeared that Pollock made the catch, but instant replay overturned the call, allowing the runner from third to score, securing a Detroit victory. 
[Dimitri] In Chicago basketball news, the Bulls have secured a spot in the playoffs! In what some consider a disappointing regular season, the Bulls finished 6th in the Eastern Conference with a record of 46-36. At the All-star break, Chicago was 17 games over .500 and held the second place spot, only trailing the Miami Heat. However, after the break, things began to slide. Since February 24th, the Bulls went 7-15, and now face detrimental injuries, with Lonzo Ball out for the rest of the season, and Patrick Williams now just returning. The Bulls went 2-21 against the top 4 seeds in both conferences, and now must face the Milwaukee Bucks, who they have lost all four games to this season. Bulls fans worry that a return to the playoffs for the first time in 5 years may be short lived. Giannis Antetokounmpo, an MVP contender who averaged 29.9 points per game, and Jrue Holiday, one of the leagues' best defenders pose serious threats to the potential of a deep playoff run for the Bulls.
National/International News: 
[Dimitri] Ukraine-Russia Conflict: War continues in the Ukraine as Russian forces have begun to refocus their offensive to the east and south after leaving the siege of Kiev. This comes as reports of war crimes in the city of Bucha have been reported, where over 2,000 incidents of Ukrainian civilians being killed and placed into body bags on the street. France has sent a unit of gendarmes to Ukraine to investigate war crimes in the region. According to the World Bank, the Ukrainian economy has shrunk by 45.1%. All to say, Putin's unwarranted aggression is destroying the Ukrainian nation, and we hear at news team hope only the best for every innocent person tied up in this unnecessary war. 
[Grant] Americans are struggling economically. Inflation is the highest it has been in 40 years. In southern states, the prices have increased by 8.4% on average. It's not much better in other areas of the country, as prices are up 8% in the midwest, 8.1% in the West and 6.6% in the northwest. Gas prices have also increased pretty substantially. A few months ago, gas could be as cheap as $2.79, and now it's more than $4! Despite the 6 million jobs created in 2021, President Joe Biden is facing backlash from his handling of the economy. Currently, Joe Biden's approval rating is 42% according to recent Reuters poll. With Americans voting with their wallet, and midterms coming up, 2022 will most certainly be an interesting year. 
We here at news team hope you are staying happy and healthy, and as always, thanks for watching!
Leave a Comment
About the Contributors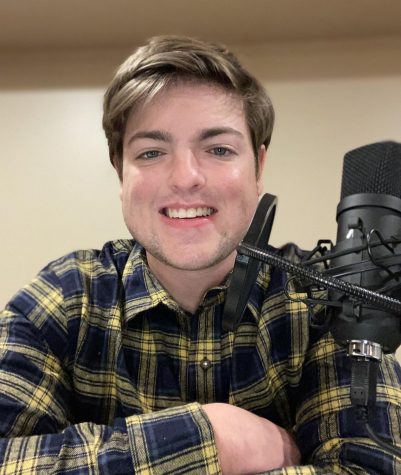 Grant Preves, Senior News Editor
Grant Preves is a senior and is on news team for his third year. He has enjoyed co-hosting The Howl and having political debates with fellow news team...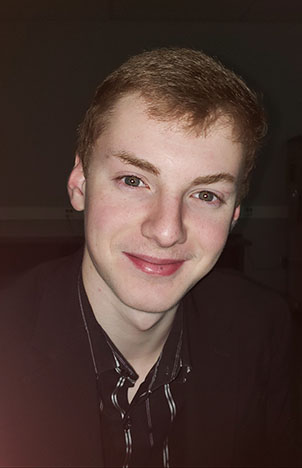 Dimitri Vuyadinov, News Editor
Dimitri is a vivacious student at Prairie Ridge High School. This is his third year on news team. He enjoys contributing to the objectivity of news team.