The Howl – January 21, 2022
[Grant] Attention Juniors and Seniors: Prom 2022 is right around the corner on Saturday, April 30th, and this year we will be traveling to the Mid-America club on the 80th floor of the Aon building in downtown Chicago! Prom-goers will enjoy a ride on a coach bus both to and from the venue.
[Dimitri] Just in time for Valentine's Day, tickets will be sold on Saturday, Feb 12 from 8 am – noon, Monday, Feb 14 from 2:15 – 3:30 pm, and on Wednesday, Feb 16 from 2:15 – 3:30 pm in the front foyer.
Tickets are $140/person.
So, ask your date or organize a group of friends, and get ready for an unforgettable night in Chicago!
[Grant] Registration is now open for Spring 2022 Little Paw Preschool! Little Paw Preschool is held at Prairie Ridge HS every Tuesday and Thursday from 10:45 am to 2:00 pm. The session will go from Tuesday, February 8th – Thursday, May 5th, 2022. Fee for the entire semester: $100 (incl. supplies, shirt, snack, and field trip). Registration is at bit.ly/littlepawpreschool
[Dimitri] We look forward to February, when our Diversity and Unity club will help our school celebrate black history month! The club looks to commemorate the many African Americans who have made a positive impact on our country through possible weekly trivia during Fridays (with prizes), showing of movies and videos during lunch hours in the theater, panels with both students and community members, and regular postings on social media. Make sure to follow diversity club on Instagram @prdiversityandunityclub and Twitter @pr_diversity. Keep an eye out for posters featuring historically significant events, and prominent black figures, as well as musical minutes filled with songs from famous black musicians during passing periods!
State News
[Dimitri] The Illinois primary gubernatorial election is coming up in June of this year, and already the drama and intrigue has begun. JB Pritzker, one term democratic governor of Illinois, disclosed a 90 million dollar check to the state campaign finance officials to fund his reelection bid last friday. JB has already 35 million dollars of his own money on his reelection, and slotted out 11.9 million dollars of advertising starting last year into January 24th of this year.
Running against JB Pritzker is Aurora mayor Richard Irvin, Republican. He is expected to announce his run for governor on Monday. His campaign will likely garner support from Hedge Fund billionaire Ken Griffin.
Oddly enough, Pritzker and Griffin are among the richest people in the State. Pritzker, worth 3.6$ billion dollars, spent more than 171$ million on his election campaign in 2018. Ken Griffin, worth a whopping $26.3 billion, has vowed to topple the democrats this year.
All of this makes you wonder, is our democracy truly a nation led by the people for the people, or is it simply a fight, a constant struggle, between the ultrarich bureaucrats who control the governance of our lives?
Chicago Sports
[Grant] The Bulls are back! Earning a well deserved and much needed win, the Bulls defeated the Cleveland Cavaliers on Wednesday night, snapping a four game winning streak. Perhaps most importantly, the game saw the return of Alex Caruso, a fan favorite, and player often credited for the intangible qualities he brings to the court. The "Carushow" put up 9 points, 2 assists, and 3 rebounds in 23 minutes during his first game back since December, 20th. Initially out for a foot sprain, Caruso suffered an extended hiatus, after being held up in the NBA's health and safety protocols, postponing his return. Although the team's record slipped in his absence, the Bulls remain atop the Eastern Conference with a record of 28-15 as of Wednesday night.
Beyond Caruso, teammates Demar DeRozan and Zach Lavine are likely All-Stars, currently top 10 in fan voting for Eastern Conference guards. It will be exciting to see the Bulls compete at full force, with Lonzo Ball, Lavine, and Derrick Jones Jr. all currently unavailable. One thing is for sure: The Bulls' current record does not reflect their capabilities as a fully healthy team, and that fact will prevail as the season progresses.
National News
[Dimitri] According to the Bureau of Labor Statistics' December report, the Consumer Price Index, a key metric for inflation, rose to 7%, marking the highest rate of inflation in nearly 40 years. The index rose 0.5% in December following a 0.8% increase in November. Over the past year, changes in prices for energy and food have been especially drastic, with their indices rising 29.3% and 6.3% respectively over the past year.
Coupled with red hot prices, the unemployment rate continues to drop, nearly matching pre-pandemic levels. The current level of 3.9% sits closely with the 3.4% rate we saw in February of 2020, before COVID-19 rattled the American economy. After the rapid implementation of quantitative easing by the Federal Reserve, unemployment has consistently dropped from a high of 14.7% seen in April of 2020.
[Grant] Inversely, the U.S. has seen new jobs being added to the economy steadily the past few months, adding 199,000 jobs in December. Despite a decrease from November, when the U.S. gained 249,000 jobs, the workforce seems to be returning to some sense of normalcy.
Leave a Comment
About the Contributors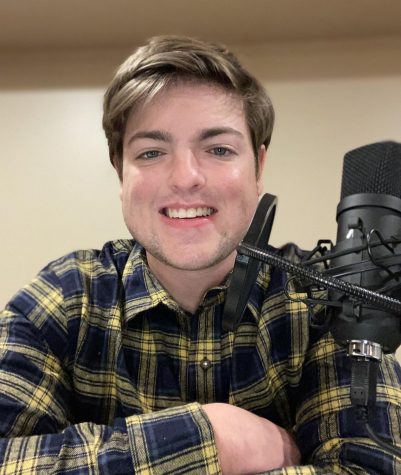 Grant Preves, Senior News Editor
Grant Preves is a senior and is on news team for his third year. He has enjoyed co-hosting The Howl and having political debates with fellow news team...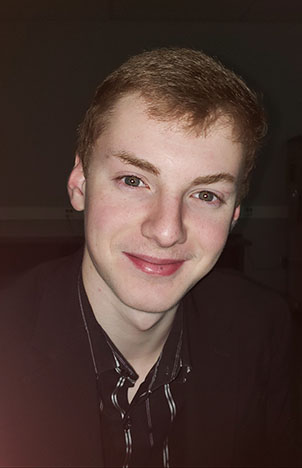 Dimitri Vuyadinov, News Editor
Dimitri is a vivacious student at Prairie Ridge High School. This is his third year on news team. He enjoys contributing to the objectivity of news team.