The Howl – March 5, 2021
Hello, and welcome to another Howl broadcast, brought to you by Prairie Ridge news team. Today is Friday, March 5, 2021. I'm Dimitri Vuyadinov and I'm Grant Preves. Let's get riiiiiight into the news!
PR NEWS
The Musical is Opening Soon
Dimitri: Do you love musical theater?! Are you looking to be entertained in this bleak and nihilistic existence?! If you answered YES to any of these questions, then do I have the solution for you! This year's musical, entitled "Curtains" streams two Fridays from now! Get you hands on your $10 Streampass at prhs.booktix.com today!
A New Diversity & Unity Club
Dimitri: Do you like Diversity?! Do you prefer that all cultures, peoples and races were represented fairly in today's American society? Do you believe in multiculturalism, and unity within the human race?! Then Diversity and Unity club is for you! Contact Paloma Gasparov, Mr. Terhaar, or Mrs. Dunker for more information on the newest and coolest club at PR!
News Team Update
Grant: PR has another podcast titled Between the Lines with John Myers and Jack Tobin. Their sports-oriented podcast will focus on all athletics, whether that be high school, college, or professional. Tune in to get an analysis of the sports world, along with debate and comedy. Look for Wolf Prints on Spotify or wherever you listen to podcasts.
NATIONAL NEWS
From the Federal Reserve
Grant: On Thursday March 4th, Jerome Powell, chairman of the Federal Reserve delivered a speech on the current state of the economy. During the speech, Powell explained "that as the economy reopens and hopefully picks up, we will see inflation move up through base effects," He emphasized that the expected price rises will be transitory and that there is no need for concern. In the short term, prices are likely to look higher, as they rebound from the extreme deflation that occurred during the height of the COVID-19 pandemic. However, Powell made it clear that the Federal Reserve will continue providing quantitative easing through purchasing bonds, and will not look to raise interest rates until the country reaches full employment. Nevertheless, both the equity and bond markets suffered on Thursday. The S&P 500 fell 1.3% while the Nasdaq slipped 2.7%, or over 360 points. Bond yields also jumped, with the 10 year T -Note yield topping 1.5% after his remarks, meaning that the market prices of bonds suffered. Investors reacted negatively, as an uptick in inflation, even if brief, threatens to devalue all asset classes, including stocks and bonds.
COVID-19 Vaccine Distribution
Dimitri: Hope is on the horizon as the COVID-19 vaccines continue to be distributed within the United States. According to the CDC, 54 million Americans have received at least one dose of the vaccine, which includes 27.8 million fully vaccinated Americans. On average, About 2.04 million shots are being distributed each day. On Top of this, the single dose Johnson and Johnson COVID-19 vaccine was approved by the FDA on Feb 27. At this current rate, which is always fluctuating with the times, 70 % of Americans will be immunized to this virus by early August, meaning many outlets of business will likely be in partial capacity by the summer. With the teachers receiving their second dose, District 155 has begun to bring students in for full time hybrid learning, beginning with Seniors on March 15th, as well.
Grant: Amid the Endgame of the COVID-19 pandemic, two U.S. States, Texas and Mississippi, have decided on removing their state's mask mandates on Tuesday, with Texas governor Greg Abbot stating that by March 10th, Texas will be open "100 percent". They sight their state's covid cases plummeting and the mass distribution of the vaccine to justify their decisions. The responses from both the democratic party and Health officials are overwhelmingly negative, with President Biden calling this decision "Neanderthal thinking" and CDC Director Rochelle Walensky stating at a Covid-19 briefing ""I am really worried about reports that more states are rolling back the exact public health measures we have recommended to protect people from Covid-19,". Time will tell if these state's decisions are valid, but we here at the Howl urge you to wear masks,to social distance when possible and needed, and to continue to wash your hands frequently to vanquish this virus.
We here at the news team hope you stay happy and healthy, and as always, have a great day!
—
Subscribe to the PR news team on YouTube and follow @prwolfprints on social media and Spotify.
Leave a Comment
About the Contributors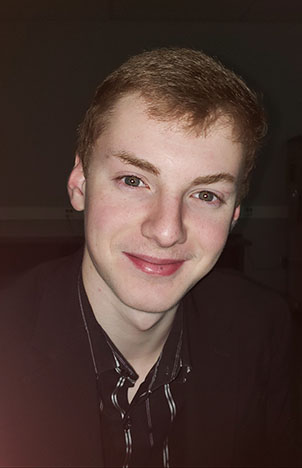 Dimitri Vuyadinov, News Editor
Dimitri is a vivacious student at Prairie Ridge High School. This is his third year on news team. He enjoys contributing to the objectivity of news team.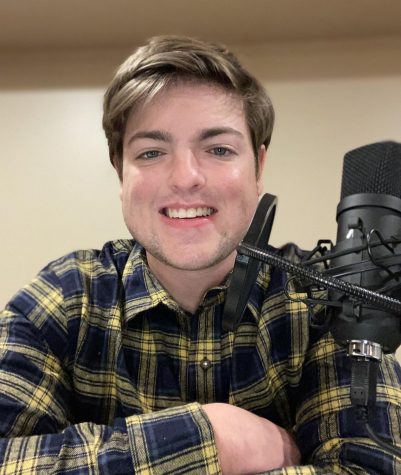 Grant Preves, Senior News Editor
Grant Preves is a senior and is on news team for his third year. He has enjoyed co-hosting The Howl and having political debates with fellow news team...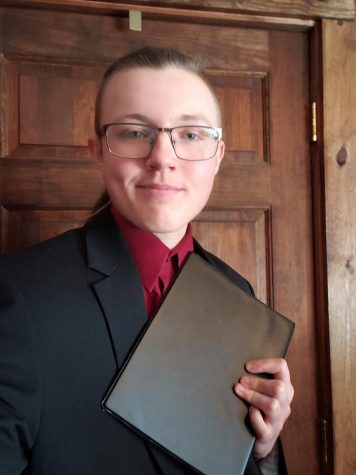 Limb'rin Ostergaard, Public Relations/Multimedia Manager
Limb'rin is the editor and cinematographer for primarily The Howl but also works with many others on the team to create the best possible multimedia content...