Anna Jacoby
a class of 2021 senior to know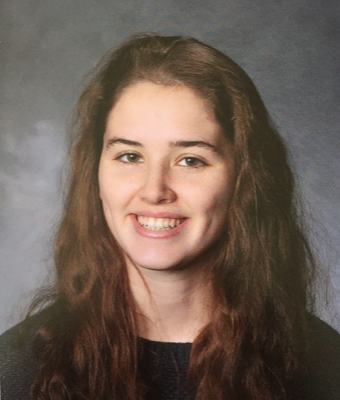 I will miss seeing my friends and teachers every day, dress up weeks, and people blasting music in the halls on football Fridays. I don't think you realize how impactful people are on your life until you are about to lose them, so I will definitely miss so many people. And dress up weeks and the culture of football Fridays are just so fun to be a part of, because you know you are a small part of something much larger.
Although sophomore year for me was not great (as it probably was for everyone), a highlight was winning the conference tournament for Scholastic Team. We only had three people competing and beat teams of thirty or more handily. We were definitely the underdog, so it felt great to be an integral part of such an amazing victory.
I hope to be remembered as a kind person who treated people with respect and acceptance. I place a lot of pressure on myself to say and do the right things and be a person people can turn to, joke with, or have a conversation with, so I hope that that commitment has shown.
For next year, my hope is to get a nice tan. Just kidding- well, not really. I'm going to be attending Florida State in the fall and I'm looking forward to meeting so many people from so many different places, backgrounds, and cultures. I'm also looking forward to joining new clubs and teams, being more independent, and of course, the warm weather.
This last year has taught me the importance of being comfortable by myself and without many distractions. Because of quarantine, I had to learn how to deal with lots of negative feelings and emotions because I couldn't hide behind hanging out with friends or going places. In life, there will be times, where only you can support and rely on yourself and you have to be your own best friend, and I think quarantine (and the isolation from that) taught me that.
Leave a Comment