Molly Cooper Willis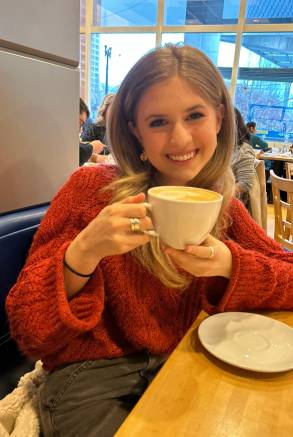 I'll miss the camaraderie formed by forced proximity. While I'm looking forward to the freedom that post-high school life offers, I understand that building relationships will take a lot more effort and intention.
I'm most proud of the variety and balance I was able to fit into my time at PR. I chose intense and difficult classes while engaging in numerous clubs and sports, all while working and maintaining my social life. I think my busy schedule is what allowed me to have such a fulfilling four years. I'm glad I didn't miss out on any of it.
I hope to be remembered as understanding. I would like to say I was kind or smart or gracious, but I know that was not always true. However, I can say with certainty that I always tried to be empathetic and put myself in other people's shoes.
I'm most looking forward to rooming with one of my best friends at college. It removes so much of the anxiety that comes with this transition. My mom might be even more excited than me because she can't wait to coordinate decorations.
My time at PR taught me that the best quality a person can have is a balance of pride and humility. So many of my peers have become my role models because they know when to congratulate themselves and when to stay humble. I hope I one day too can perfect that balance.
Leave a Comment