Senior Edition – May 2019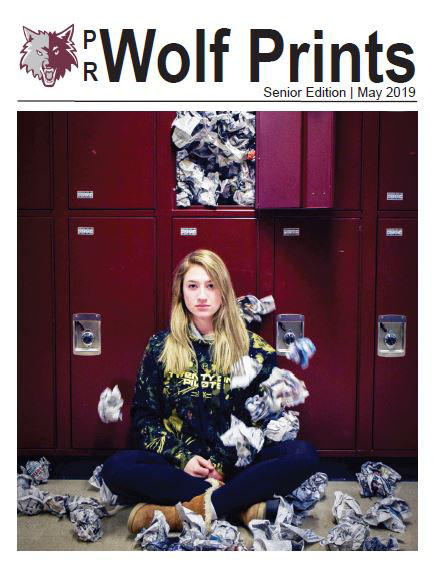 Congratulations to senior photographer Jessica Angeles whose portrait (featuring Madison Tunnell) was selected for the cover of the senior edition of Wolf Prints. Here is an excerpt from an email interview:

Q: Congrats again on being selected for the cover, Jessica! Do you have a title for this photo and/or an artist statement about what you hope people see when they look at this picture?
A: Yes! So the name of this piece is called "Falling apart." I want people to look at it and kinda see that even tho her world is falling apart (The paper falling from the locker), she still has a smile on her face because she is in a way showing people she is fine when in reality she isn't.
Q: That's awesome – so much story behind the image. How did you prepare for the shot? Did it take several tries to get it just right?
A: So I prepared for this photo shoot by going around the school and asked if anyone had old newspapers. The librarians had a lot of them and gave me some. I then crumbled paper by paper which was time-consuming since I wanted them to look a certain way and have a specific shape. I then stuffed my friend's locker with the paper and did a test run. It took a couple of tries to get the paper to fall out but after I figured it out I continued with the test run. While I was scrolling through the photos I found about 4 good ones and edited them and narrowed it down to my favorite one.
Q: What are your plans for next year? Is photography in your future? (We hope so!)
A: My plan for next year is to go to MCC and double major in nursing and in photography. So, yes, it will be a part of my life!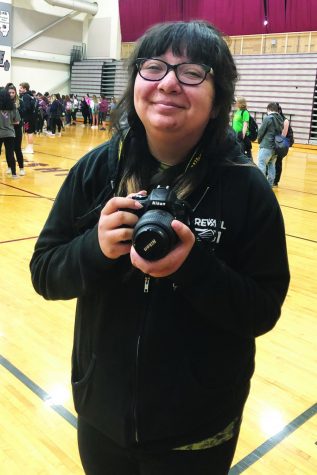 Leave a Comment