Kevin Koch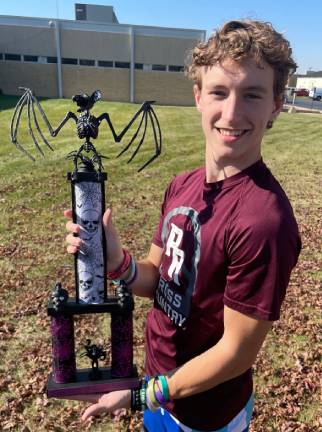 Showing up to a basketball game and being able to fit right in the crowd with the other senior fans was the best feeling! I will miss the closeness everyone found with each other, and the fact that everyone knew everyone and supported each other in sports, performances, and other activities.
I am proud that I branched out myself to many different groups of people and gained the ability to fit in with any group of people. Whether it was my friends on the running teams, my awesome speech class, or the nerdy math team, I found people to connect with and make more memories than I ever expected. I was able to learn more about the parts and people of the community of PR and how they contribute to our positive aspects as a whole.
Next year I will pursue my passion for Game Design at Michigan State University, as well as expand my knowledge of all aspects of the area, such as sound design, graphic work, and product promotion. I hope to produce games that make days better and inspire the next generation of programmers.
Leave a Comment