The Howl – October 27, 2021
Hello, and welcome to another Howl broadcast, brought to you by Prairie Ridge news team. Today is Wednesday, October 27, 2021. I'm Dimitri Vuyadinov and I'm Grant Preves. Let's get riiiiiight into the news!
PR News
[Grant] For the first time IHSA will hold its first State tournament for Esports in April.  The games that will be played are Rocket League, Super Smash Brothers, and NBA2K. Mr. Burger, our school's computer science teacher, is looking to put a competitive team together here at PR.  Specifics on roster limits and the number of JV teams allowed compared to varsity teams can be found on the IHSA website. Talk to Mr. Burger or complete the Google form in this broadcast's transcript to help bring competitive gaming to PR.
[Dimitri] In other club news, on October 14th, the PR Diversity and Unity Club, in collaboration with Spanish Club, invited Hispanic students to openly share their culture and experiences in and out of PR. Diversity Club plans to continue hosting panels for various groups in addition to our discussion-based meetings every other Tuesday.
[Dimitri] Have you wondered how a musical goes from on the page to on the stage? Next Tues, Nov 2nd, there will be a 3pm meeting in the auditorium for a follow up discussion on how to get involved with this year's musical, Into the Woods. Auditions for the cast may be over, but the PR music department wants as many students as possible involved behind the scenes working on the Technical Crews for this exciting and complicated show! If you are interested, be sure to drop by next Tuesday, or see Mr. Jensen in the choir room.
Next, some news from the classroom,
[Grant] Fashion Opportunities would like to fix up clothing for the PR community! Drop off your broken garment at S203 or to Mr. Lee.
[Grant] Please spread the word to all families with children ages 3-5. Little Paw Preschool registration is opening soon! The cost is only $120 and the Preschool meets 3 hours a day, twice a week on Tuesdays & Thursdays.
[Dimitri] Last, Current Issues students hosted another Lyceum on Tuesday to discuss the death penalty and gun control. See Mrs. Bluemlein or check with Current Issues students to find out what the topics will be for the next Lyceum in November.
In PR Athletics News
[Grant] Congratulations to PR girls tennis players Caidyn Sylvester, Bre Pollack, Aleena Ciezak, and Kelsey Collins who competed in the State tournament over the weekend.
[Dimtiri] Boys Soccer lost the regional title game 3-1 against Grayslake Central on Saturday.
[Dimitri] Boys and Girls Cross Country teams advanced to the Sectional meet this Saturday at Emricson park in Woodstock.
[Grant] And finally, in last week's varsity football game against Crystal Lake Central, PR secured a spot in the playoffs, beating Central 69-48. The Wolves held the lead all of regulation, achieving 659 total yards. Quarterback Mason Loucks earned 115 yards over 15 carries. Running Back Tyler Vasey gathered 181 yards over nine carries, and scored two touchdowns 
Jack Schnoor, of the Senior O-Line/D-Line stated [quote] "We feel pretty confident going into the playoffs … We feel we can score on any team with the right preparations and that the scheme we have heading into each week will help us keep games competitive."
The PR varsity football team finished the regular season with a record of 7-2, and will host a home playoff game against Vernon Hills this Friday at 7:00 PM. 
[Dimtri] PR Superfans invite you to dress up in your favorite holiday clothing on Friday, and at the game that night, Investment Club suggests you try your luck in the 50-50 raffle.
[Dimitri] And looking ahead to next week – Madame Keaty invites all PR students to celebrate French Week. Come find French students in the halls to complete various French challenges for prizes! A bientot!
That wraps up our local Prairie Ridge coverage today. Thank you, teachers, for showing our video in your class. And now, let's get into some news beyond Prairie Ridge.
In College Football News
[Grant] Unranked Illinois upset Penn State 20-18. The loss resulted in Penn State dropping 13 ranks, from 7th to 20th in the nation. Saturday's game was the first game to go to nine overtimes in NCAA history. The game finally concluded when Illini backup quarterback Brandon Peters completed a pass to wide receiver Casey Washington for the 2-point conversion. In exciting fashion,  Illini coach Bret Bielema earned his 100th career win as head coach.
Despite an exciting win, Artur Sitkowski, Illinois' starting quarterback, will miss the remainder of the season. Sitkowksi broke his arm during the 4th overtime of the game, requiring surgery. He is expected to be back by the first game of the 2022 season, when Illinois will face off against Wyoming. 
National News
[Dimitri] Executives from social media giants Tiktok, Snapchat and Youtube were placed under severe scrutiny on Tuesday at a U.S Senate hearing aimed at protecting children from exposure to inappropriate and mentally damaging content. Utah Senator Mike Lee set up a fake snapchat account before the hearing, and what he found was being disseminated to the fake 15 year old on snapchat was what he called "wildly inappropriate for a child". Citing the harm this content could pose to young children such as eating disorders, exposure to sexually explicit content and promotion of addictive drugs, lawmakers on the Senate Commerce subcommittee on Consumer Protection sought the executive support for legislation strengthening the protection of children on social media. The committee took the testimony from a former Facebook data scientist who laid out internal company research showing the Instagram photo sharing service appears to seriously hurt some teens. "This is, for Big tech, a big tobacco moment… it is a moment of reckoning… There will be accountability, This time is different"  says Senator Richard Blumenthal, the panel's chairman. Only time will tell how this turns out, but if this is the moment of reckoning, let's hope for some real and positive change to the fabric of our social media. 
We here at news team hope you stay happy and healthy. As always, thanks for watching.
Leave a Comment
About the Contributors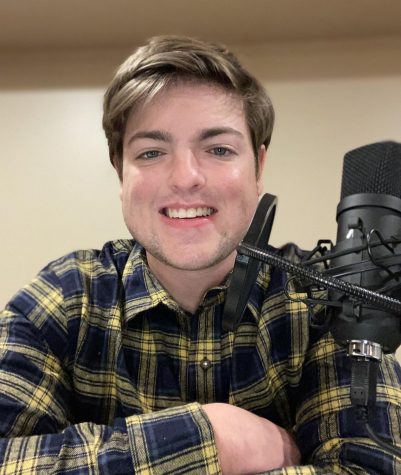 Grant Preves, Senior News Editor
Grant Preves is a senior and is on news team for his third year. He has enjoyed co-hosting The Howl and having political debates with fellow news team...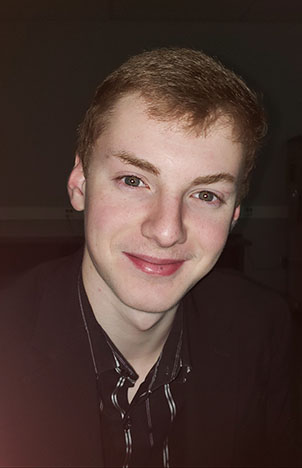 Dimitri Vuyadinov, News Editor
Dimitri is a vivacious student at Prairie Ridge High School. This is his third year on news team. He enjoys contributing to the objectivity of news team.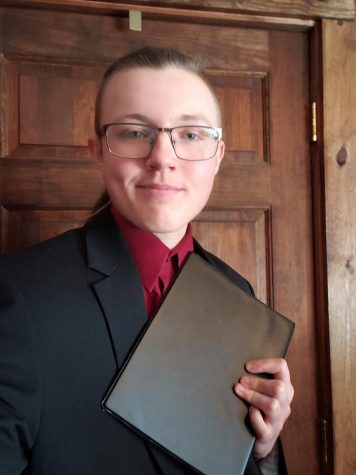 Limb'rin Ostergaard, Public Relations/Multimedia Manager
Limb'rin is the editor and cinematographer for primarily The Howl but also works with many others on the team to create the best possible multimedia content...