Ways to Celebrate Hispanic Heritage Month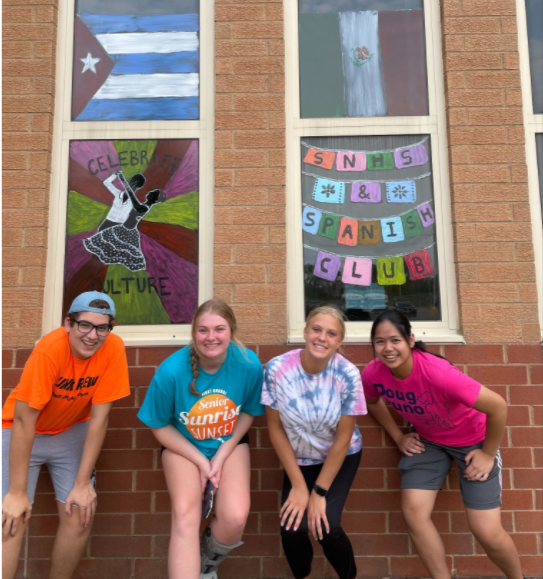 Hispanic Heritage Month is the celebration of independence for a multitude of Spanish speaking countries such as Mexico, Nicaragua, Guatemala, and Honduras. During this month, September 15th to October 15th, it's important to appropriately celebrate and acknowledge their culture. 
As a predominantly white community, it could be difficult to understand where the line is drawn between appropriation–the inappropriate adaptation of a culture–and appreciation. 
There are many ways PR students and staff can commemorate the history of Hispanic ancestry in our community:
Honor a Hispanic hero every week and discuss their influence on the culture

Cook authentic recipes from Spanish speaking countries 

Understand the difference between Spanish speaking countries and Portuguese speaking countries

Visit the National Museum of Mexican Art in Chicago

Consume Hispanic media such as books or podcasts

Learn the origins of different countries and how they gained independence 

Listen to Spanish music

Try this 2021 Hispanic Heritage Month playlist on

Spotify

. 

Invite a guest speaker to discuss their culture

Watch television shows either in Spanish or in English with Spanish subtitles

Watch films directed by a Latinx or Hispanic person

Talk with one of our Spanish teachers 

Exchange emails with a pen pal through the Costa Rica Virtual Exchange program

Support local businesses owned by someone of Hispanic or Latinx origin

Play a Latinx artist's music during the musical minute 
Celebrating heritage is important to do, especially in a predominantly white community. Please consider doing one of these activities to respectfully honor Hispanic and Latinx culture this fall and consider attending the next Spanish Club meeting on October 14th. 
Leave a Comment