The Howl – September 27, 2021
Intro: Hello, and welcome to another Howl broadcast, brought to you by Prairie Ridge news team. Today is September 27th, 2021, and we're recording outside in the courtyard at Prairie Ridge. I'm Dimitri Vuyadinov and I'm Grant Preves. Let's get riiiiiight into the news!
School Announcements:
Dimitri: On October 1st, Prairie Ridge is participating in a food drive for the Crystal Lake Food Pantry. Please remember to bring canned foods and non-perishable items to the Varsity football game this Friday. The collection will take place before the game from 5-7 PM. We are competing against Central and South to see which school can collect the most food. Don't let us down!!!
Grant: A few weeks ago, PR News team published a poll, allowing students and staff to anonymously voice their opinions on mask wearing. Here are the results: Note that voters had the choice to select multiple options.
The most popular responses were that masks are "protection for ourselves and others" and "a necessary precaution" while the less popular responses were that masks are "an unnecessary overreaction" or "trampling our individual rights."
Mask wearing continues to be a controversial topic during the fall of 2021.
Chicago Sports News:
Grant: The Chicago White Sox have clinched the American League Central Division for the first time since 2008, and have now solidified their spot in the playoffs two years in a row. The accomplishment came after defeating the current second place Cleveland Indians in the first game of a double header on September 23rd. Four homeruns, including two by All-Star shortstop Tim Anderson, carried the Southsiders to a 7-2 victory on that fateful autumn day. Liam Hendriks sealed the deal with a 97 mph fastball, striking out Miles Straw, and securing the final out of the game. The Chi Sox are now set to hopefully make a memorable run this fall in the 2021 MLB postseason.
Quite frankly, the Bears were an embarrassment yesterday. Now 1-2 on the year, Chicago suffered a 26-6 loss to the Cleveland Browns. Rookie Justin Fields got his first chance at QB1 after Andy Dalton suffered a knee injury in the game against the Bengals in week two. The Bears' offensive line, however, failed to provide Fields with much more than a few seconds in the pocket, allowing nine, yes you heard me right, nine sacks. Defensive end Myles Garret provided half of his team's sacks, with 4.5, breaking Cleveland's franchise record for sacks by an individual player in a game. Brown's running backs Nick Chubb and Kareem Hunt both rushed for over 80 yards, with Hunt scoring a touchdown. Wide receiver Odell Beckham Jr. appeared to work well with Cleveland QB Baker Mayfield, completing five receptions, for 77 receiving yards.
Cleveland's defensive tenacity limited Justin Fields to a mere 68 yards, completing only six of 20 passing attempts. Running back David Montgomery provided the Bears with 34 rushing yards over ten carries. Pro-bowler linebacker Khalil Mack, who exited and eventually reentered the game due to a foot injury, executed two sacks of his own. The Bears recorded zero touchdowns, receiving all of their points from successful field goal attempts by Brazilian kicker Cairo Santos.
Some more disappointing statistics from the game:
Total Yards:
Bears: 47 yards
Browns: 418 yards
First Downs:
Bears: 6
Browns: 26
Time of Possession:
Bears: 20:26
Browns: 39:34
National News:
Dimitri: On September 22nd, the U.S. Food and Drug Administration (FDA) granted emergency use of the Pfizer and BioNTech single dose booster shot. Those eligible to receive the shot include individuals who are 65 years or older, or people between the age of 18 and 64 who are "at high risk of severe COVID-19" (FDA). The booster shot must be administered at least 6 months after the initial two dose series.
The FDA cited observing safety in 306 persons ages 18-55, and 12 participants ages 65 or older who took the shot as evidence of the booster shot's efficacy. These participants were "followed for an average of over two months" (FDA). Common side effects from the clinical trial included fatigue, headache, and swelling at the site of injection.
We here at news team hope you stay happy and healthy. Have a great day, and as always, thanks for watching.
Leave a Comment
About the Contributors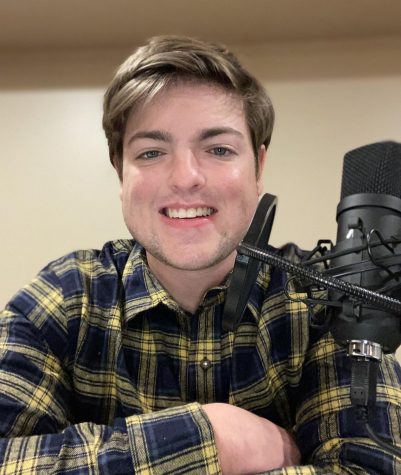 Grant Preves, Senior News Editor
Grant Preves is a senior and is on news team for his third year. He has enjoyed co-hosting The Howl and having political debates with fellow news team...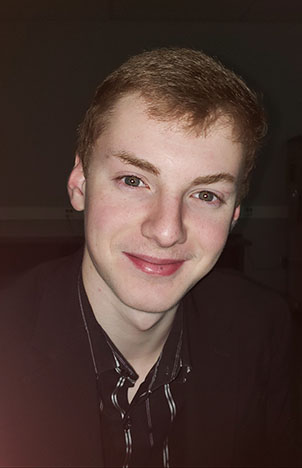 Dimitri Vuyadinov, News Editor
Dimitri is a vivacious student at Prairie Ridge High School. This is his third year on news team. He enjoys contributing to the objectivity of news team.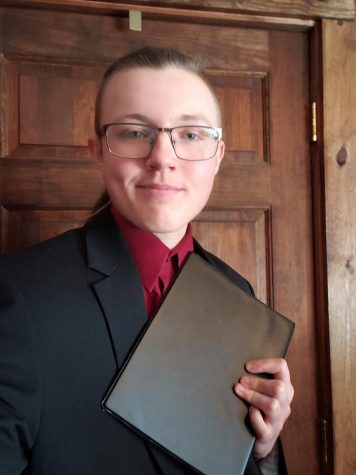 Limb'rin Ostergaard, Public Relations/Multimedia Manager
Limb'rin is the editor and cinematographer for primarily The Howl but also works with many others on the team to create the best possible multimedia content...