The Howl – September 13, 2021
Intro: Hello, and welcome to another Howl broadcast, brought to you by Prairie Ridge news team. Today is September 13th,  2021, and we're recording outside in the courtyard at Prairie Ridge. I'm Dimitri Vuyadinov and I'm Grant Preves. Let's get riiiiiight into the news!
School Announcements:
Dimitri: Happy homecoming, Wolves! The season of homecoming has finally arrived, and with it, many fun activities. Be sure to be aware of school spirit dress up days and of course the parade on Thursday at 4pm and the luau right before the football game at 4:30 to 6:30! Let's make it a great week!
Seniors, it is time for celebration! After a long wait, school dances are back in some regard. Here is a quick reminder of the senior dress up themes for the week:
Monday: Senior Citizen
Tuesday: Country Club
Wednesday: Super Heroes vs. Villains
Thursday: PR Palooza
Friday: Luau
For all other grades:
Monday: Class colors – Freshman/Black, Sophomores/White, Juniors/Maroon, Staff/Red
Tuesday: Twin
Wednesday: Pajamas
Thursday: Decades Day
Friday: Hawaiian 
State News:
Grant: Last night, on September 13th, the Chicago Bears suffered a 34-14 loss to the Los Angeles Rams. Matthew Stafford impressed in his first game as a Ram. The veteran quarterback completed 20 of 26 passing attempts, gained 321 yards, scoring three touchdowns. Additionally, Stafford posted a career high passer rating of 156.1. Perhaps a change of scenery is all he really needed for a superbowl bound season. The Los Angeles defense held the "Monsters of the Midway" to just two touchdowns, combining for a total of three sacks, one of which was delivered by Arron Donald. 
Fun fact: Defensive tackle Aaron Donald, a seven-time pro-bowler, and cornerback Jaylen Ramsey a four-time pro-bowler, both hold a 99 overall rating in Madden 22. Needless to say, the Rams defense is destined for success in their 2021 campaign. 
The Bears' night did not prove as glamorous. Quarterbacks Andy Dalton and Justin Fields both got turns at the helm of Chicago's offense. Dalton completed 27 of 38 passing attempts for a 71.1% completion rate and 206 passing yards, while Fields completed both of his pass attempts, for 10 yards. Dalton threw an interception in the first quarter giving up possession on the third play of the game. Running back David Montgomery provided perhaps the most notable impact to the Bears' offense, rushing for over 100 yards over 16 carries, and securing a rushing touchdown. Justin Fields also scored his first touchdown on a three yard carry in his professional debut. 
National News: 
Dimitri: Earlier this May, the Texas legislature passed a law effectively banning abortion anytime after six weeks of pregnancy. The way the law is set up, private citizens are able to sue abortion providers and any other person who aids in a women's attempt to get an abortion. The law views cardiac activity (a heartbeat) as the cut off point for women receiving an abortion. The law makes no exception for rape and incest. Surprisingly, the Supreme Court did not make an emergency request to stop the law from passing by midnight last Tuesday.  Now that the law is in effect, views on it are certainly mixed and divided.
Of course, those who oppose abortion are estatic about such a law; Texas Right to Life, a Texan pro-life organization, has already set up an anonymous tip system which will help enforce the law. 
There is much to dislike of this law as well. The U.S. Department of Justice has already begun to challenge this Texas legislation, calling it an "open defiance of the Constitution." Many pro-choice activist groups are decrying this legistation of course as an effective reversal of the historic Roe v. Wade Supreme Court decision. Even the President called it a "blatant violation" of the Constitution…
In recent Covid news …
Grant: On September 9th, President Joe Biden issued a vaccine mandate affecting 100 million Americans, ranging from government and healthcare workers, to private sector employees. The new mandate will require workers at businesses of at least 100 employees to get the vaccine, or participate in weekly COVID-19 testing. Companies who violate the mandate risk being fined $14,000 per incident. Additionally, most healthcare employees working for an institution that receives Medicaid or Medicare funding must receive the vaccine. This requirement will affect "roughly 17 million workers at healthcare facilities" (Reuters). Furthermore, executive branch employees, and federal contractor workers will need to get the jab without the choice of testing out. 
Unsurprisingly, GOP leaders expressed disdain for the new safety measures. Republicans have proposed legislation in Congress to counteract the mandate, as well as pursuing legal action.  The Republican National Convention (RNC) has "vowed to sue the Biden administration"  (The Hill) over the new vaccine requirements. House Minority leader Kevin McCarthy believes that "to Joe Biden, force is more important than freedom," implying that the vaccine mandate breaches American citizens'  individual liberties. 
Certainly, the vaccine–and its distribution–has become a largely partisan issue.
We here at news team hope you stay happy and healthy. Enjoy Homecoming, and thanks for watching!
Leave a Comment
About the Contributors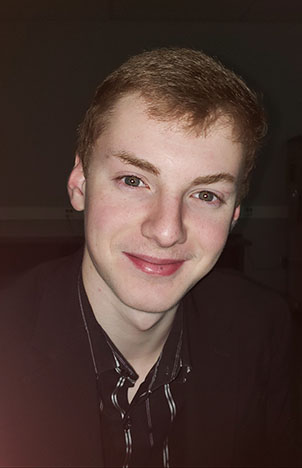 Dimitri Vuyadinov, News Editor
Dimitri is a vivacious student at Prairie Ridge High School. This is his third year on news team. He enjoys contributing to the objectivity of news team.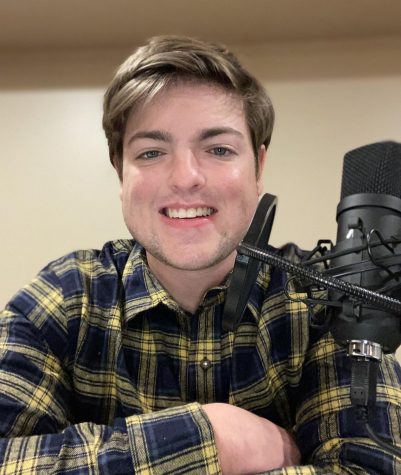 Grant Preves, Senior News Editor
Grant Preves is a senior and is on news team for his third year. He has enjoyed co-hosting The Howl and having political debates with fellow news team...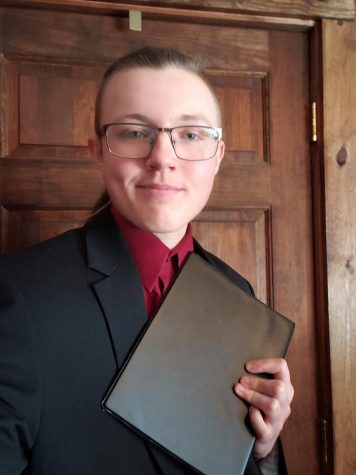 Limb'rin Ostergaard, Public Relations/Multimedia Manager
Limb'rin is the editor and cinematographer for primarily The Howl but also works with many others on the team to create the best possible multimedia content...