A New Senior Start
In their first Etc installment of senior year, Grant and Jonah celebrate the return of high school football, Homecoming, and new music from rap greats Kanye West and Drake. The duo also answered this week's (not so) quick take:
How different would our lives be if the COVID-19 pandemic never occurred? 
Listen here or subscribe to Prairie Ridge Wolf Prints on Spotify.
0:00 – 0:58 – Introduction
0:58 – 3:30 – Start of senior year/high school football
3:30 – 7:55 – Player Profiles
7:55 – 12:33 – Music News/Songs of The Week
12:33 – 16:09 – Illinois Mask Mandate/COVID-19 Safety Importance
16:09 – 18:41- Altered Homecoming/Homecoming Week
18:41 -2 2:56 – Quick Take Questions & Responses
22:56 – 25:30 – Advice For Underclassmen
25:30 – 26:01 – Sign-off
What was your favorite part of the show? Add your comments and feedback below.
Leave a Comment
About the Contributors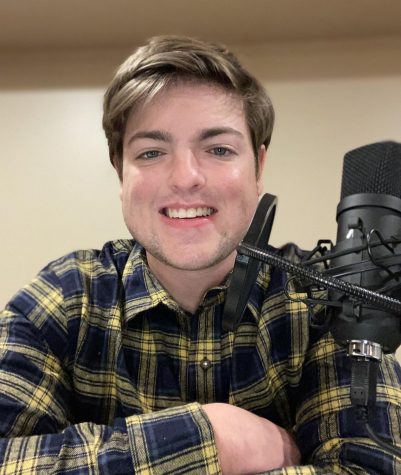 Grant Preves, Senior News Editor
Grant Preves is a senior and is on news team for his third year. He has enjoyed co-hosting The Howl and having political debates with fellow news team...