The Howl – August 26, 2021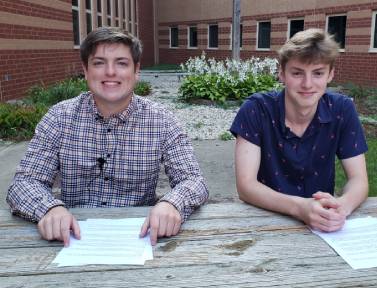 Transcript:
Hello, and welcome to another Howl broadcast, brought to you by Prairie Ridge news team. Today is August, 26, 2021, and we're recording outside in the indoor courtyard at Prairie Ridge. I'm Dimitri Vuyadinov and I'm Grant Preves. Let's get riiiiiight into the news!
School News
Dimitri: Do you see chess pieces on the ceiling when you look in the upwards direction? Do you wish you did? If so, consider joining the new Chess Club! Meets are every Wednesday from 3 to 4 pm. Any questions? Just contact Mr. Stastny, our beloved English teacher and chess club sponsor!!
Grant: Do you want to learn how to become rich through investing? Are you interested in competing in competitions centered around the business world? If you answered yes to either of these questions, P.R.'s business club might be just the thing for you! The first meeting of the year will be held Thursday, September 9th @ 7 am in the incubator room. Please reach out to Sayak Dubey or me, Grant Preves with any inquiries! 
Dimitri: Seniors! Are you interested in starting a new tradition at PR? Are you an existentialist who just loves to watch the sunrise? If so, we have the event for you. Senior sunrise! Join us September 9th at the freshmen baseball field for food, music and activities, and of course the sunset! But act quick!, rsvp and purchase your senior shirt before Friday, August 27th! We hope to see you there.
Grant: Are you applying to the National Honor Society, and struggling with the application process? If you are having difficulty completing any aspect of the application, or just have general questions, make sure to attend one of the application workshops. These will take place on August 31st @ 7 am, and September 2nd @ 2:50 pm. Both workshops will take place in room N106 (study hall room). Email Arya Aitapaluma or me, Grant Preves, with any questions.  
Local/State News
Dimtri: Illinois Governor J.B. Pritzker stated this Tuesday that  "significantly greater mitigations" could be imposed on the state if COVID-19 cases cannot be brought back into check. Many of Illinois' regions are experiencing shortages of intensive care units (ICU's) once again. The Illinois Department of Health asserted on Tuesday that nearly 40 counties have 20% or less of their ICU's open for new patients. 
On Wednesday, Lori Lightfoot, the mayor of Chicago announced that all city workers will be required to take the vaccine by October 15th. However, individuals will be allowed to apply for an exemption based on medical and/or religious reasons. These exceptions will be reviewed by the Department of Human Resources on a "case by case basis."
Sports
Grant: As the MLB season reaches the ¾'s mark, the Chicago White Sox sit atop the American League Central standings. The Sox flaunt a 73-54 record, and a  42-23 home record going into Wednesday night. This puts  them 19 games over .500, and 10 games above the second place Cleveland Indians with a run differential of +120. Of the five current longest hitting streaks in the MLB, White Sox players hold three of them. Eloy Jimenez, Yoan Moncada, and Tim Anderson hold streaks of 13, 11 and 10 games respectfully. According to Fangraphs, the leading site for baseball sabermetrics, The White Sox have a 99.9% chance of making the playoffs, and a 12% chance of winning the World Series, with a projected final record of 93.7-68.3 . 2005 was the last time the South Sides took home the Commissioner's trophy, sweeping the Houston Astros in 4 games. Needless to say, ChiSox fans have a lot to be excited for.
[banter]
International News 
Dimitri: After 20 years of American intervention in Afghanistan, President Joseph Biden has made the decision to end America's longest war. A little over a month ago, the president began a rapid return of American soldiers on the grounds of Afghanistan. In swift action, the Taliban, a terrorist group of radical islamic terrorists, started an offensive to take back control of the country which they lost in 2001. This offensive essentially ended on August 15, 2021, when the Taliban won the "Battle of Kabul" and captured the city. Since then, the USA has evacuated 71,000 people from the country, mainly American citizens and refugees. Many criticize Biden on his choice in foreign policy, calling it a complete abandonment of the afgani people (especially the women) who will now be subject to Sharia law, but others fully or partially support this move, understanding it to be a bad situation with no true "right" course of action. Either way, we here at news team extend our hearts towards the Afghani people who are amidst chaos this month. 
We here at the news team hope you stay happy and healthy, and as always, have a great day!
Leave a Comment
About the Contributors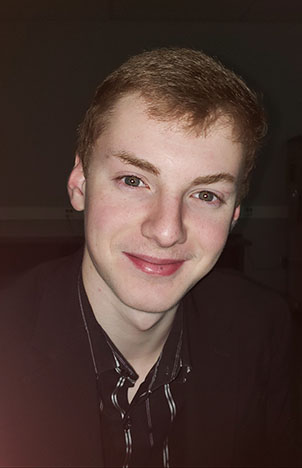 Dimitri Vuyadinov, News Editor
Dimitri is a vivacious student at Prairie Ridge High School. This is his third year on news team. He enjoys contributing to the objectivity of news team.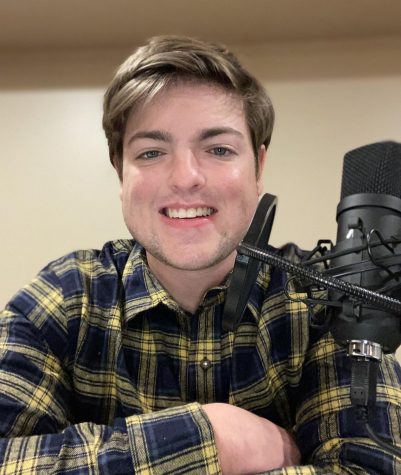 Grant Preves, Senior News Editor
Grant Preves is a senior and is on news team for his third year. He has enjoyed co-hosting The Howl and having political debates with fellow news team...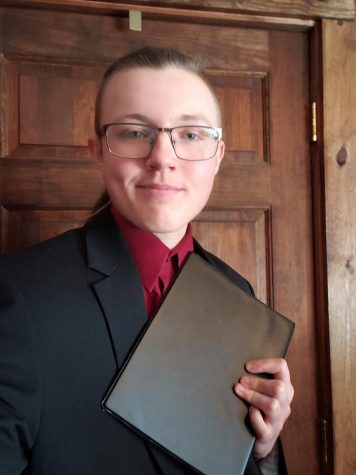 Limb'rin Ostergaard, Public Relations/Multimedia Manager
Limb'rin is the editor and cinematographer for primarily The Howl but also works with many others on the team to create the best possible multimedia content...