Matt Savas
a class of 2021 senior to know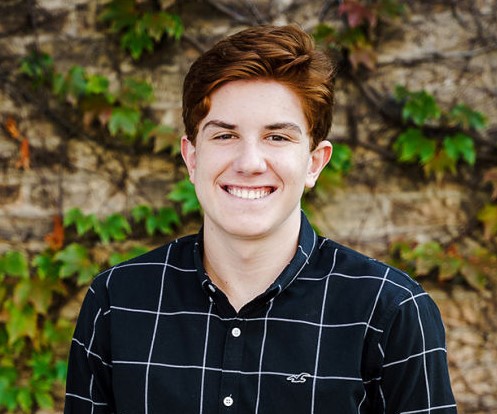 This last year taught me the importance of coming together in times of need and the patience it requires. Throughout this recent school year, it has been really tough trying to stay vigilant over Zoom or with other COVID restrictions, but if we all work together to get back to normal, life gets easier and easier.
For example, we faced a lot of hardships trying to put a musical together in the midst of COVID, but with perseverance, grit, and optimism, we were able to put on a wonderful show we will always remember. I am most proud of the amazing musicals Prairie Ridge has put on over the years. Each year, including this one, we utilized everyone's talents to their full capability to make some amazing shows for audiences of all kinds to enjoy.
I try to be a role model for the younger students, and I want them to know they always have someone older to talk to if they need it, because that's what helped me through freshman and sophomore year. I will miss the solace and comfort of having a tight-knit high school class, a smaller class of kids I have known for a long time.
I am most looking forward to a much different and diverse community in college. I am going to the University of Alabama, so I will be surrounded by lots of new kinds of people who live much more disparate lives than mine, and I can't wait to make more friends!
Leave a Comment