The Howl – March 24, 2021
Hello, and welcome to the latest edition of The Howl. Today is Wednesday, March 24th. 
I am Dimitri Vuyadinov, and I'm Grant Preves. LET'S GET RIGHT INTO THE NEWS!
PR NEWS
Calling all seniors! Do you have special talent you would like to share with the world? DO YOU want to express your inner calling? If so, consider participating in PRAC (Prairie Ridge Awards Ceremony). Videos are due on April 9th to [email protected] A minimum of 4 boys, 4 girls and an MC are needed. Good luck!
Girls, do you like to run and perform other extraordinary feats? Then track may be the place for you! Girls Track starts on April 5th, so email Coach Long at [email protected].
Are you a fan of consuming burritos, while also contributing to a worthy cause? If so, please make sure to stop at the Crystal Lake Chipotle on 5006 Northwest Hwy Ste A from 5:00 -9:00 PM. 33% of proceeds will go to Prairie Ridge Medical Club and National Honor Society! Ordering online is also a choice! Visit Chipotle.com for more information.
In lieu of a regular prom for this year, Prairie Ridge is offering a "Celebration Night" on the evening of May 14th. It will be a night of activities, photo ops and music. The event is first opened to seniors, but as this idea progresses, juniors might be allowed to attend as well. Keep your eyes peeled for more details to come! 
STATE NEWS
March Madness has officially kicked off. Unfortunately, many teams left the tournament sooner than expected. This, of course, includes the Fighting Illini, a team that received a #1 seed and a team that over 30% of the country thought would win the National Championship. In the round of 32 however, the Chicago  Loyola Ramblers (an 8th seed) shocked the country, and defeated Illinois 71-58. The star of the game was undoubtedly Loyola's center, Cameron Krutwig. Krutwig, an Algonquin native, who attended Jacobs High School, received a double-double in the game, with 19 points, 12 rebounds, and 5 assists. Krutwig was also a part of the Loyola team that reached the final 4 in 2018, only being an 11th seed that year. 
Loyola's next opponent is Oregon State (12th seed). They will play on Saturday, March 27th, at 2:40 PM. 
Illinois continues to vaccinate its citizens, but some areas are dragging behind. Late last month, Pritzer put Phase 1B plus into action, which opened up vaccination to many people with underlying health conditions. Yet, those in Chicago, Cook, Evanston County, and Stickney County have not been able to transition into this phase due to supply shortages. According to Doctor Allison Arkwardy, Chicago Department of Public Health Commissioner "We cannot add a million people to the about almost a million people including the 1A, who are already in competition for the existing doses." Pritzker seems to want to move forward, even without Chicago on track, because he has announced that everyone 16 and up (excluding Chicago residents) will be eligible for vaccination on April 12th. Currently, 26% of Illinois residents have received at least one dose of the vaccine, with 14% of those being fully vaccinated
NATIONAL NEWS
Two terrible shootings occurred in America this week, re-inflaming the discussion of both the problems gun violence and racism in our nation. 
Last Tuesday, a 21 year old (who will not be given nominal recognition here) shot and killed 8 people at 3 massage parlors, 6 of whom were Asian. The motivation behind this killing is not clearly understood yet. Some believe this attack was racially motivated, giving more evidence to the recent uptick in attacks against Asian Americans. The killer, however, stated that his motivation was his sex addiction. He states that he viewed these spas as temptations which needed to be destroyed. These spas were, in the past, targeted by local police as possible fronts for prostitution, according the local police records. Nevertheless, the response from much of the Democratic party has been to decry this "intersection of gender-based violence, misogyny and xenophobia," as stated by Rep. Bee Nguyen.
Unfortunately, this was not the end of this sprout of American gun violence, as a week later, another shooting occurred, this time in Boulder, Colorado, killing 10. Although it is too early to place a motive on this shooting, the 21 year old might have suffered from mental illness, according to his brother, with sociopathy as the primary issue. This topped the deadliest shooting in the US since August 2019, which was first topped by the shooting in Atlanta. These shootings have led President Joe Biden to state in an address to the nation "The United States senate should immediately pass the two house passed bills which prevent loopholes in the background [check] system… [and] we should also ban assault weapons in the process." 
GOOD NEWS, AMERICA
Certainly these news stories about gun violence highlight important issues that must be discussed.  However, here at PR News team, not only do we wish to inform the student body, but we also hope to bring some happiness to students as well. Here is some positive news!
According to Good News Network, 52% of Americans in a 2,000 participant survey said that they volunteered for the first time during the pandemic, and 65% of those surveyed stated that COVID-19 has reminded them of the importance of community outreach. 35% of the participants delivered food to essential workers, 23% helped assist elderly members of the community, and 20% volunteered at a food pantry.
Now that is something to smile about!
We at news team hope you stay happy and healthy. Thanks for watching.
Leave a Comment
About the Contributors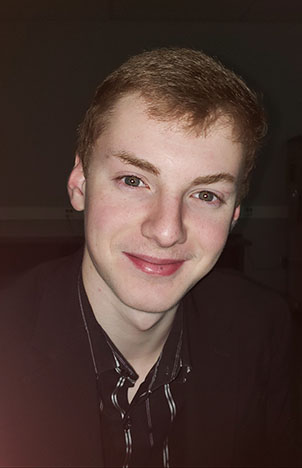 Dimitri Vuyadinov, News Editor
Dimitri is a vivacious student at Prairie Ridge High School. This is his third year on news team. He enjoys contributing to the objectivity of news team.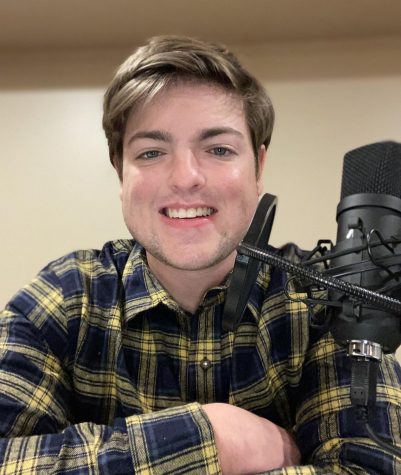 Grant Preves, Senior News Editor
Grant Preves is a senior and is on news team for his third year. He has enjoyed co-hosting The Howl and having political debates with fellow news team...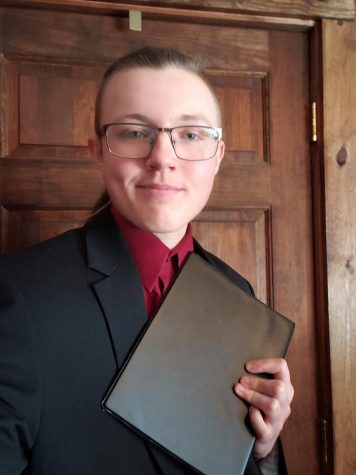 Limb'rin Ostergaard, Public Relations/Multimedia Manager
Limb'rin is the editor and cinematographer for primarily The Howl but also works with many others on the team to create the best possible multimedia content...