You Finished College Applications – What's Next?
Well. You've submitted your applications (either directly through the school or an Application aggregator, like Common App or Coalition). Now what?  Honestly, there are only a few things you have to do after the application process. Most importantly. Relax. This is a huge accomplishment so take time to relish in it. 
There's a lot listed here so comb through the information carefully.
Completing the Dreaded FAFSA
Ensure that you've submitted your

FAFSA

(Free Application for Federal Student Aid)

application, created and submitted with all proper information. 

When you file your FAFSA account, you'll need your social security number, records of money earned, and an

FSA ID

to sign in 

If you aren't a US citizen, you'll need your Alien Registration Number

Be familiar with both your tax return–like a W-2 or income tax returns–and your guardians' tax returns 

Understand the College Board's document handling process for financial documents (uploading your tax forms, submitting the

CSS profile

on your College Board account, etc.) 

The CSS profile and your FAFSA go hand in hand when it comes to financial aid, so be sure to file both in a timely manner (most colleges have a deadline of around Feb 15)

Ensure that all schools you're applying to are on your FAFSA account itself (Here are some

instructions

.)

Find Other Money Sources
Double check available local and national scholarships too!  While FAFSA can cover the majority of tuition, room, and board, it (most likely) won't cover everything. Try your city's rotary club for instance! Here is the PRHS website for scholarships.
Check Your Records
Steering away from FAFSA, go through every school's portal (the place that has your information with each college and where you log in) and double check that everything has been submitted. 
You'll typically see either red X's (awaiting, thus need to still be submitted) or green checks (has been submitted, therefore you're all set for that item). One item that would need to be checked at this time would be the Mid-Year Report and the Mid-Year Transcript. They are two different, separate items.  The Mid-Year Report has to be requested through a (polite) email directly to your counselor, but the transcript is directly through Naviance. Once you see green checks on every item, your application in its entirety is ready to go for that school. Yay for you!
Besides the financial aspects and record submissions, there are other aspects to colleges besides the application itself. You want to get your face out there. Kind of like a press tour, you want colleges to be able to put a face to a name. And how do you do that? 
Prepare for Interviews
Usually colleges will send out emails specifying when requests for interviews are available. You'll reply that you're interested and the college will get back to you on…
Who the person is (alumni, a current professor, etc)

What dates are available 

What kind of atmosphere the interview will be like (casual so wear whatever you want, business casual, etc)
Truly, the interview can't hurt you. It will help you as long as you are attentive, knowledgeable, and prepared. 
Look at programs at the college that would interest you (or would benefit from your participation) and practice mock interviews with someone else: this is to ensure you keep a cool and collected tone and your answers are conceptualized/prepared. 
Be ready to talk about these ideas: 
Why you want to go to this college

Why you chose your major 

Yourself (what makes up your identity: feminist, baker, etc.)

What can you contribute to this college

Weaknesses & how you overcame them

Strengths and how you utilize them
And some general advice. Be yourself and stay 100% honest. Cliché, I know, but in my interview at Northwestern, I specifically said I didn't know what job I wanted in the future after college. I thought I had messed up the question but my interviewer praised my honest answer. Trust me, they'd rather you say "I don't know" than come up with a dishonest answer. 
If Interviews Don't Happen 
But say you didn't get an interview and your top, early decision college deferred you. How can you persuade them to accept you? 
Send an email of continued interest to the admission's counselor. Give them an update of your activities. Did you get any new awards? Have any new volunteer projects? New promotion at work? Tell them that. Not only does it show progress but it shows you're actively pursuing their interest in you.
Take a Deep Breath
Be proud of yourself. This process is grueling and tedious–and it's not even over yet–but be proud that you stuck through it. Sure, you will have college lectures to endure and longer distances to walk, but the freedom to choose how you spend your time and take classes closer to your passions are what make it all worthwhile. 
About the Contributor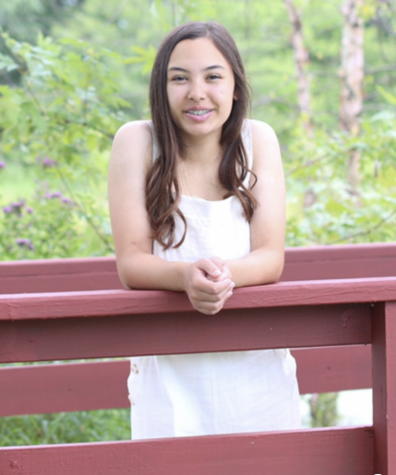 Kaitlyn Walls, Staff Writer
This is Kaitlyn's 3rd year on the news team and it's only been laughter from everyone on the team. Her niche is entertainment, specifically movies...