Three Women to Celebrate This Month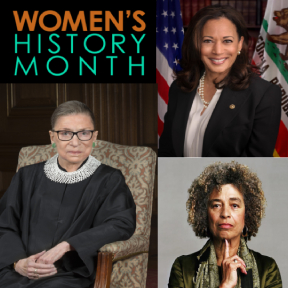 It's March, meaning St. Patrick's Day, college decisions, and all things green. But as we near the end of the year, I wanted to refocus on not only our present, but the "presence" of many others. To commemorate another important time of March, Women's History Month, here are three women Prairie Ridge students and staff chose to highlight (and one of my favorites). 
A note. It is important to honor and celebrate the achievements and strides of women all year, but especially in March in which its creation began from protests in New York over poor working conditions in 1857 (during the more advanced developments of the Industrial Revolution). If you'd like to read more of why Women's History Month is in March, click here.
Kamala Harris
"Kamala Harris is the first ever female Vice President, and she is also multiracial. Many people are posting on social media, 'My VP looks like me!'" says Kristen Pham, Prairie Ridge English teacher. 
It's incredibly exciting to have a woman in office who's also a woman of color. While it's important to criticize and hold our politicians accountable, I'd like to highlight Harris's achievements in politics. Graduating from Howard University and the University of California, Hastings College of Law, she continued her path towards the senate and now the vice presidency with winning settlements of over $20 billion for foreclosure victims in California , establishing the first Bureau of Children's Justice, and creating legislation to preserve Historically Black Colleges. I hope to see more positive and progressive impacts throughout her vice presidency. 
Ruth Bader Ginsburg
May her memory be a blessing. 
Ruth Bader Ginsburg made amazing strides for women as associate justice of the Supreme Court and co-founder of the Women's Rights Project at the ACLU (American Civil Liberties Union). Her avid support for women's independence from men (Without the strenuous work of Ginsburg, the Equal Credit Opportunity Act, which allowed women to get their own credit card without the need of a man's signature, was enacted in the 1970s), abortion rights, voting rights, mental health support and recognition, LGBTQIA rights, and much more than I can name (but you can find more here!)
We owe many thanks to Ruth Bader Ginsburg and even though there's more work to be done for the liberation and equality of women, she paved the way. If you want change to happen, as students emphasized at PR, emulate her. 
Angela Davis
I couldn't celebrate women's history month without talking about Angela Davis. She's a black American political activist, author, and educator, both in the classroom at the University of California, Santa Cruz, and outside through her numerous novels on the intersectionality of race, class, women, the prison systems (and the prison abolitionist movement), and more. 
She grew up in Birmingham, Alabama during the 1950s, a time in which black people were violently persecuted, thus thrusting her into the arms of social justice and advocating for black prisoners. Even as a young girl scout, she protested the rampant racial segregation in Birmingham. 
Inducted into the Woman's Hall of Fame, her work as an activist not only educates the younger generation but consistently helps move the future toward liberation. If you'd like to read any of her books (which I highly recommend, specifically Women, Race, and Class to get a feel for her style), you can find summaries here.
I'll leave it on this. Appreciate and celebrate the women around you. Not only the bigger names around the country, but also the ones closer to home such as moms, your managers, your teachers, and more. 
Leave a Comment
About the Contributor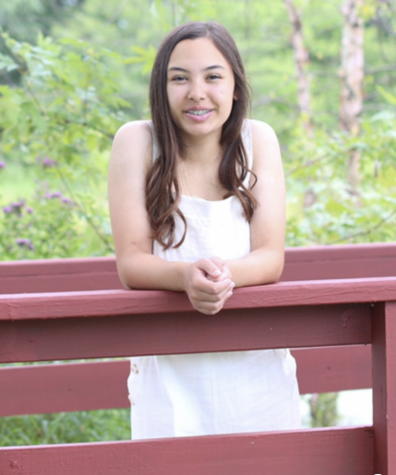 Kaitlyn Walls, Staff Writer
This is Kaitlyn's 3rd year on the news team and it's only been laughter from everyone on the team. Her niche is entertainment, specifically movies...