The Howl – February 12, 2021
[TRANSCRIPT]
Hello, PR. Today is February 12, 2021, and welcome to the next installment of The Howl. I'm Dimitri Vuyadinov, and I'm Grant Preves. Let's get riiiiiiight into the news.
PR NEWS
Do you like Fish, or water, or both….? IF SO, you might like Bass FISHING! This fun activity focuses on… catching bass! Meetings are every Tuesday, 3:15 – 4:30. If you are interested, contact Mrs. Macdonald for more information!
HEY! Do you like podcasts?  Do you like listening to genuine conversations between people? If so, you might want to check Etc, a new P.R. podcast.. Etc is hosted by Jonah Zhungu and (yours truly), Grant Preves. On our show we talk about high school life, current events, sports, music, etc. (See what I did there?) The podcast can be enjoyed on a multitude of platforms, including Spotify, Google Podcasts, Apple Podcasts, Breaker, Overcast, and our YouTube channel!
COVID Variant in Illinois
Yesterday on Thursday, February 11th, Illinois reported the first case of the South African COVID variant, known as the B.1.351 strain. This particular variant along with others differ from the typical virus, in that they spread faster and more easily, possibly leading to more infections. 
On the bright side, Thursday also marked the point at which the state of Illinois passed 1.5 million vaccinations. As of today, Friday, Illinois has administered over 1.6 million shots, has fully vaccinated nearly 375,000 people, and is currently averaging around 59.000 vaccination per day. Although we are nowhere near the finish line, with currently just under 3% of the state vaccinated, we are as close as we ever have been to returning back to a sense of normalcy.
National News: Impeachment
On day three of the historic senate impeachment trial of former President Donald Trump, Democrats sought to argue that the former president incited, through the months and years of mobilization of extremist groups,  the January 6th riot on the capitol building (which was the first time the capitol had been stormed since the war of 1812). Arguing that the conviction of Trump was vital to the future of American democracy, the conviction team shared never before seen footage of politicians, some of which include Mike Pence and Chuck Schumer, being rushed to safety. Amid all this, Trump's legal team continues to fight the claims made by the Democratic party, arguing that Trump, although perhaps using inflammatory rhetoric, did not incite the riot. They blame the opposing side for cherry picking Trump's words, and point out that Trump did order that he wanted his supporters to "peacefully and patriotically make your voices heard." Although some Republicans have accepted the prosecution's evidence as "compelling," it is unlikely that, with the 50 – 50 split in the senate, Trump will be convicted.
Super Bowl
Last Sunday, February 6th, over 96 million viewers tuned in to enjoy Super Bowl 55, making it the least watched Super Bowl since 2007 according to Nielsen Data. In contrast, the game became the most streamed game in Super Bowl history with around 5.7 million streams a minute, a nearly 70% increase from the previous year.
The matchup pinned the Tampa Bay Buccaneers, led by veteran QB Tom Brady, against the Kansas City Chiefs, piloted by Patrick Mahomes, the previous Super Bowl MVP, with hall of fame potential. Despite the hype that preceded the game, the Chiefs failed to deliver. With a blowout score of 31-9, Brady and the Bucs absolutely decimated the contest. 
Thanks to a faltering offensive line caused by a wave of injuries, the Chiefs were left without three of their starters, giving Mahomes no chance to succeed offensively and marking the first time he lost by double digits since his college days at Texas Tech. Mahomes failed to throw for a single touchdown  and was sacked three times. 
Now shifting towards the champions! As you may have heard, Tom Brady is pretty good. If this game did not prove it already, surely everyone can now agree that "TB12" is the greatest football player of all time! Not only did Brady win his 7th ring, but he also delivered a championship to a team that hadn't won the championship since Super Bowl 37.  Fun fact: Tom Brady, who has now made 10 Super Bowl appearances has officially played in 18% of Super Bowls. That is nearly 1 in 5.
COVID-19
This pandemic has really been tough. With all facets of life — school, work and HECK, even social life!!!! — stuck in a sort of uncertainty and with the realization of nearly 500,000 deaths due to Covid,  life can feel pretty break right now. As of February 6th, 1/5 American apartment dwellers are struggling to pay rent according to the NMHC.
But, as all things eventually do, Covid-19 is dying. Of course, dying in the conventional sense is not true, as the coronavirus continues to infect people, but in a more poetic sense, Covid-19 is dying.
The vaccination process, however slowed by administrative mishaps, is well on its way with the WSJ reporting that 10.8% of Americans have received at least one dose of the vaccine. This virus is declining (cases have dropped by 56% nationally over the last month), and all we have to do now is wait and practice social distancing.
Here's to opening up safely when the time comes!
Leave a Comment
About the Contributors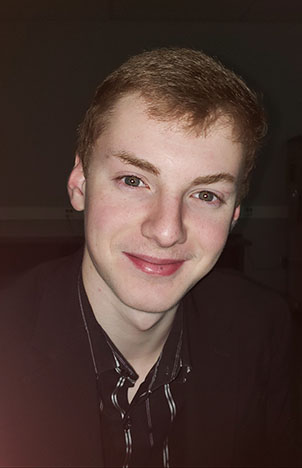 Dimitri Vuyadinov, News Editor
Dimitri is a vivacious student at Prairie Ridge High School. This is his third year on news team. He enjoys contributing to the objectivity of news team.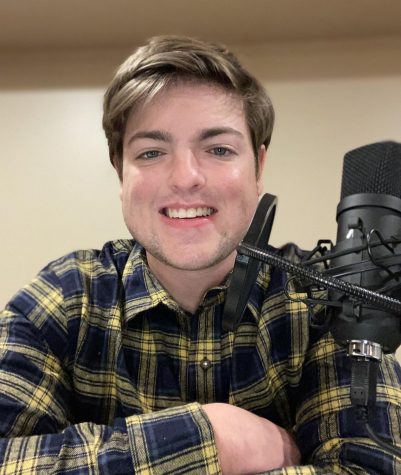 Grant Preves, Senior News Editor
Grant Preves is a senior and is on news team for his third year. He has enjoyed co-hosting The Howl and having political debates with fellow news team...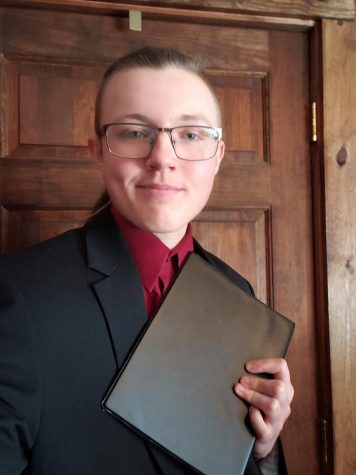 Limb'rin Ostergaard, Public Relations/Multimedia Manager
Limb'rin is the editor and cinematographer for primarily The Howl but also works with many others on the team to create the best possible multimedia content...