What to Watch Over Break
It is no doubt that this year has left most of us feeling bored and unproductive. In my free time during quarantine, I watched a lot of different shows and movies and have compiled a list of my personal favorites.
#10 The Good Place (Netflix)
Starting off at #10 is The Good Place. This show is about a town where those who have been good end up when they pass away. However, the main character, Eleanor Shellstrop learns quickly that she doesn't belong and quickly finds out the story behind the so-called "Good Place." I recommend this show to anyone who is interested in solving mysteries while also wanting a good laugh.
#9 Hush (Netflix)
The movie Hush is listed at #9. Hush is under the horror category and will not fail to give you a good jump scare. This movie is about a deaf woman living alone in the woods (I know, already a red flag) who one day notices a strange man outside her door. This strange man happened to be a murderer, whose main goal is to get inside her house and kill her. Her priority is to protect herself while being deaf. I recommend this movie to those who like horror movies and movies that seem very realistic. This movie is portrayed as more of a real-life situation, rather than a gory and fictional one.
#8 The 100 (Netflix)
At #8, we have the show The 100. The 100 is set ninety-seven years after a nuclear war destroyed all civilization. One hundred survivors of the war are sent back to Earth in an attempt to re-populate it, but little do they know that they aren't alone. I recommend this show to anyone who is interested in Sci-Fi and action.
#7 Monk (Peacock)
#7 on the list is the show Monk. Monk is a slightly older show; however, it is so interesting and hilarious. This show is about a germaphobe detective who simply solves a plethora of different cases using his very high IQ. From exploring the desert to having to expose a victim on an airplane, Mr. Monk never has a boring case. I enjoy this show because it is fun to try and solve the mystery before the case is revealed.
#6 27 Dresses (Amazon Prime Video)
27 Dresses comes in at #6 on the list. This movie is also on the older side, however, it has such an amazing and heartwarming storyline. This movie is about a wedding planner who is genuinely obsessed with weddings. She gets caught up with everyone else's weddings, that she ends up forgetting about herself and her own love life until a random man comes into her life. Little does she know that this man will change her perspective on things forever. I recommend this movie to anyone who wants to watch a good "coming of age" movie and is into romance.
#5 Enola Holmes (Netflix)
At #5 is Enola Holmes. This movie just came out of Netflix, and I honestly thought I wouldn't like it because I thought it would be corny and childish. However, this Sherlock Holmes based movie is so fun and touching. Enola Holmes is about a young girl who runs away to London in hopes of finding her mother who disappeared. Along the way, she has to find clues from her mother and also meets a new friend who happens to bring her into a lot of trouble. I recommend this movie to anyone who is looking for a light-hearted, but exciting watch.
#4 You (Netflix)
Coming in at #4 is one of my favorite shows: You. This show can be slightly discomforting, so I do not recommend it for young children. This show is about a stalker who is portrayed as being innocent because his crimes are "out of love" and "to protect his soulmate." However, the stalker, Joe didn't think about what would happen if his lover were to find out about all the "acts of love" he did for her. I recommend this show to anyone who is looking for a watch that is slightly disturbing, but not as gruesome.
My top three movies are all holiday-related and are based on a poll that I sent out to some family and friends.
#3 Home Alone (Disney +)
The third most popular movie that was voted for was Home Alone. This is one of my favorite family movies and it never fails to make me laugh. Home Alone is about a boy, Kevin, who is accidentally left behind when his family leaves on vacation. He expects living on his own to be a dream but quickly learns that the holidays should be spent with loved ones. On top of being alone, he finds out about two burglars whose intent is to break into his house. Not wanting anyone to break into his home, Kevin makes a strategic plan to ensure the burglars don't get what they desire. I recommend this movie to anyone who likes comedy and is looking for a good holiday watch.
#2 How the Grinch Stole Christmas Live Version (Netflix)
How the Grinch Stole Christmas comes in second place, according to the popular vote. This movie follows the Grinch, played by Jim Carrey, a grumpy creature who has no Christmas spirit. After a complicated past, he seeks revenge on his home town, Whoville, and decides to steal all the gifts from the Who's houses. Along the way, he realizes Christmas isn't all about the presents and the money. Jim Carrey truly brings the Grinch to life with his crazy personality and wild antics and gives the movie a different vibe than the original cartoon. I recommend this show to a younger audience or anyone who likes an entertaining heartfelt movie.
#1 Elf (Hulu)
In first place is the well-known movie Elf. Elf is about a man, played by Will Ferrell, who grows up as an elf at the North Pole. When he learns he isn't an elf, he leaves for New York in hopes of finding his actual father. While his father isn't interested in him, at first, he spreads his holiday cheer around New York and finds love along the way. This comedy is different from the rest because it is sweet without being corny, cute without being childish, and leaves you feeling excited for Christmas.
What are your favorites? Drop a comment below to add more recommendations. Enjoy winter break, Prairie Ridge.
Leave a Comment
About the Contributor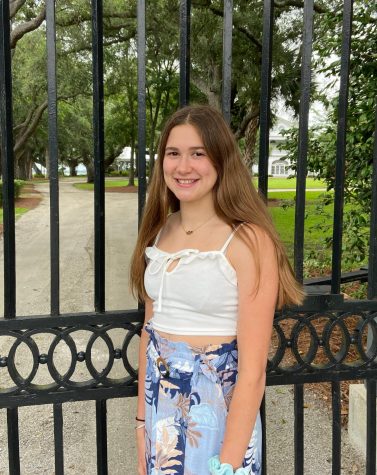 Abi Zelikman, Staff Writer
Abi's passion for writing encouraged her to join the PR News Team, and she loves it. She enjoys writing about a variety of topics, including sports,...