The Howl – November 13, 2020
SCRIPT:
Hello Prairie Ridge, and welcome to our newest installment of The Howl. My  name is Dimitri Vuyadinov, and I'm Grant Preves. Let's get … right into the news!
DIMITRI
-Have you ever wanted to cheer on our athletes here at PR? Have you been searching for a physical extracurricular to participate in? Come on out for cheer tryouts starting November 16th! Email coach Weil at [email protected] to schedule your appointment.
-Do you want to give speeches about the issues you care about? Do you want to improve your writing abilities? Of course you do! Current member, Sayak Dubey, highly recommends joining Speech Team, as it is "a tremendous way to expand upon your public speaking skills." The club meets on Wednesdays or Thursdays after school. You go on whichever day works best for you! Email Mrs. Hartnett at [email protected] or Mrs. Bland at [email protected] for more information.
GRANT
And next, some local news about the election:
-McHenry County, the 6th largest country in Illinois, exercised its right to vote on the night of November 3rd. According to the New York Times, with over 98% of the vote reported, 50.1% of the county's vote, or over 81,000 votes went for the incumbent Republican. In contrast, Joe Biden received only 47.4% of the county's vote at over 77,000 votes.
However, unlike our county, Illinois went blue on Election Night, giving all 20 electoral votes to Joe Biden. The Democratic candidate won by a comfortable margin of 16 points, or almost 1 million votes. Biden's success in Illinois can be attributed to the blue vote from urban counties including Cook County. In Cook County, around 1.6 million people voted for Biden, which accounted for about half of the votes he received in the whole state. 
Although a major win for Biden, this result was not a surprise. Illinois' electoral votes have all gone to Democratic candidates for the past 7 elections. 
DIMITRI
-As you may have heard, our country had an election. The contest featured sitting president, Donald Trump, and former Vice-President, Joe Biden. According to CNN and Fox News, actually nearly all news channels, Biden has surpassed the needed 270 electoral votes to become President-elect. 
– This win is historic, as Kamala Harris will be not only our nation's first female vice president, but the first woman of color to hold the second highest executive position in government. 
[conversation]
GRANT
-Election night and the several following days essentially came down to the battleground states of Wisconsin, Michigan, Pennsylvania, Arizona, Nevada, and Georgia. The margins are so thin in some of these states, that networks like CNN have still not called Arizona or Georgia for either candidate.
DIMITRI
-In unprecedented fashion, the sitting president has refused to concede the election. Usually, when a presidential candidate loses an election, it is customary to do so gracefully, and offer a congratulatory message to the victor.
GRANT
-Instead, Trump has filed lawsuits in many of the battleground states that we just mentioned. Even if valid instances of voter fraud are discovered, it is unlikely that there will be enough of a shift in vote totals to knock Biden's lead in enough states. Although some might complain that the incumbent President has not acted in appropriate fashion and that his claims of widespread election fraud are baseless, he, just like every other citizen, is entitled to the democratic process in a court of law. We will continue to watch if the President's lawsuits produce a significant enough change in vote tallies to sway the election result.
[conversational banter]
DIMITRI
Moving on to COVID-19:
Our whole global theater continues to suffer the pangs of the novel coronavirus. Much of Europe is engulfed by the COVID-19, including France and Spain, which are both experiencing surges at 658 and 865 deaths per million. France has put their nation under lockdown and Spain has declared a state of emergency till May 2021, with restrictions landing on the 17 regions governments. South America continues to be ravaged as well, with nations such as Ecuador having 730 deaths per million, Brazil with 771 d/million and Peru with 1058 d/million.
GRANT
Illinois' handling of covid has been unsuccessful these past 2 months despite social distancing measures being implemented in many public areas. At the beginning of October, Illinois sat at around 2,000 daily cases,  increasing in this manner throughout the month. Now, in November, Illinois has suffered 12,000 or so cases two days in a row.  Governor Pritzker is urging his citizens who want to have small  Thanksgiving gatherings to self quarantine now. On Top of this, he has said " If things don't take a turn in the coming days, we will quickly reach the point when some form of a mandatory stay-at-home order is all that will be left" to quell the spread.
[conversational banter]
DIMITRI
We here at news team sincerely hope that you are coping well with this new reality. We know how hard it is to see such sadness happening all around us. Luckily, and in keeping with the message of hope, a vaccine to this plague may be well on the horizon! In late stage testing, the scientists at Pfizer have concluded that their COVID vaccine is 90% effective. In light of this development, Pfizer seeks to acquire emergency use FDA authorization of the vaccine by the 3rd week in November. Perhaps hope has dawned…?
GRANT
Hopefully so, Dimitri. 
What kinds of news stories would you like to see reported next time? Drop a comment below to let us know.
DIMITRI
As always, thanks for watching!
This news broadcast was filmed via Zoom on Friday, November 13, 2020.
Leave a Comment
About the Contributors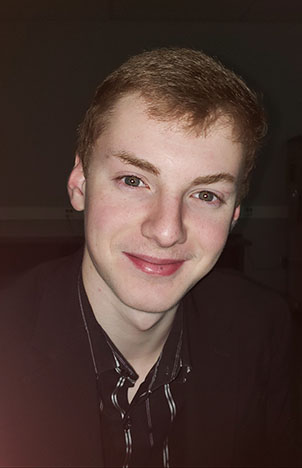 Dimitri Vuyadinov, News Editor
Dimitri is a vivacious student at Prairie Ridge High School. This is his third year on news team. He enjoys contributing to the objectivity of news team.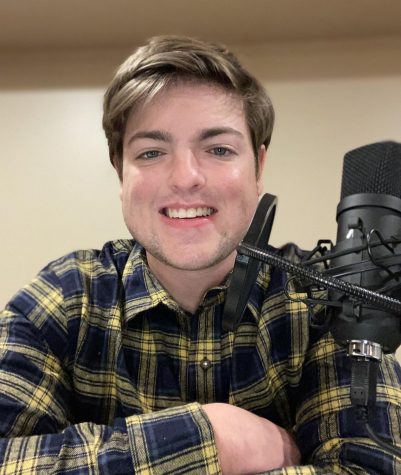 Grant Preves, Senior News Editor
Grant Preves is a senior and is on news team for his third year. He has enjoyed co-hosting The Howl and having political debates with fellow news team...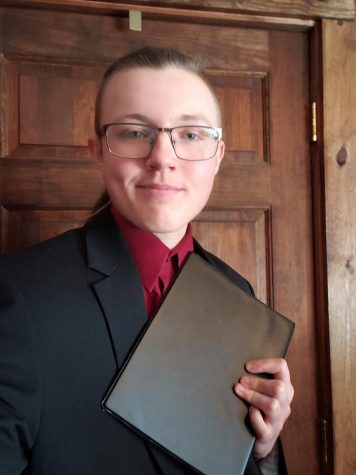 Limb'rin Ostergaard, Public Relations/Multimedia Manager
Limb'rin is the editor and cinematographer for primarily The Howl but also works with many others on the team to create the best possible multimedia content...