Jaw Man, Did This Movie Disappoint
Movie Review: 47 Meters Down: Uncaged (2019)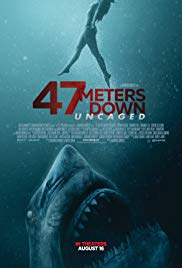 I wish I knew how disappointing this movie would end up being or else I wouldn't have wasted a free ticket.
I'd like to think I have an open mind when it comes to movies, especially when it comes to sequels. They can either live up to their predecessors or be a complete failure. When I went to the theater to see 47 Meters Down: Uncaged, I had high hopes, especially since the first was so terrible, but we won't get into that.
The movie calls itself a survivalist horror movie starring Mia (Sophie Nelisse), our protagonist, her sister, Sasha (Corrine Foxx), and their "friends" Alexa (Brianne Tju) and Nicole (Sistine Stallone). Mia's father, Grant (John Corbett), is excavating an ancient Mayan City underneath their city. The sisters have the brilliant idea to explore the city without telling anyone, and that is when everything goes wrong.
The plot of this movie is literally a circle. It follows the same routine over and over again, starting with a moment of peace, then the shark would come out of nowhere and eat someone. The characters would escape the shark and come across an obstacle, like a dead end or running out of air. Someone would shout something along the lines of "I found a way out!" thinking they were safe. The cycle would then repeat itself, accumulating five total deaths.
First off, having the same scenes over and over again makes the movie boring, too long (even though it was only an hour and a half), and annoyingly repetitive. Also, the characters glossed over every death, as if the deceased never mattered in the first place. And speaking of the characters, they never developed into likable, realistic people. Every death was predictable and frankly, I didn't even care when another person died because I never knew a character well enough.
One good thing about the movie was pacing never felt off. There was always something happening to keep the audience engaged, so that wasn't the issue. Surprisingly, the acting wasn't terrible. Their screams of pain sounded genuine but let's be honest here, their emotional delivery wasn't all that and a bag of chips.
The movie tried to pull off a few surprises and betrayals, some of which worked and others didn't. For example, someone very close to Mia is killed off in a moment that seems like they're completely safe; even I was caught off guard. However, before that, in a moment of desperation, one of Mia's friends causes her own death because she tried pulling her friend into the water whilst trying to push herself onto safe land.
All in all, would I recommend this to anyone? Unless you want to waste an hour and a half, absolutely not. It felt like bad soup compared to the first movie: even if you reheat it, it still won't taste good.
About the Contributor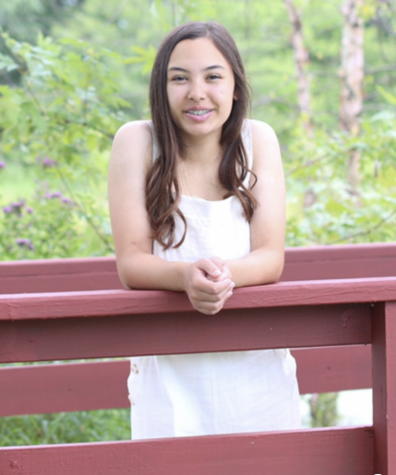 Kaitlyn Walls, Staff Writer
This is Kaitlyn's 3rd year on the news team and it's only been laughter from everyone on the team. Her niche is entertainment, specifically movies...