Fine Arts Preview
Another school year has begun, and with it another year of activities. With fall on the horizon, sports are on the minds of many PR students, especially this year's highly anticipated football season. However, one mustn't forget the Fine Arts offerings PR is serving up this season. With clubs like art club, speech team, and others starting up, this fall brings with it some rich art. Here are some of the events to look forward to in the coming months.
This October, PR will be putting on its production of Kodachrome. Kodachrome is an interesting change in direction for the fall play this year, as it's much more dramatic in comparison to last year's The Complete History of America Abridged. Kodachrome is much like a modern Our Town, with the play highlighting the lives of people in a small town. However, the play is driven by one character: the photographer, as she introduces the audience to a complex set of characters, each going through their own struggles. The play is a romance drama in a similar vein to 2016's Almost Maine, with different characters going through different aspects of love. Stay tuned for this unique show, opening October 17, and playing on the 18 and 19.
October also brings about the fall choral concert. This yearly concert, directed by Mr. Jensen, displays the fruits of the labors of PR's choirs. From some of the beginning choirs, to more advanced choirs like Bel Canto and A Capella, there are a variety of music pieces to hear. Mr. Jensen has a fine mix of genres and unique pieces to show off this year, meaning there's something for everyone. These concerts are always a ton of fun, so clear your calendars for October 24 for this musical event.
While not taking place in the fall, production begins on this year's musical Crazy for You, a delightful show that's rich in tap-dancing. This is the first year where a show is being repeated in PR's theater. Crazy for You is certainly different than last year's Tuck Everlasting, as it's a lot lighter and doesn't address existential questions about life and death! It looks like it'll be a lot of fun to watch. The meeting and auditions will be coming up in a few months, so be sure to look for more musical info once the start of the production draws nearer!
Leave a Comment
About the Contributor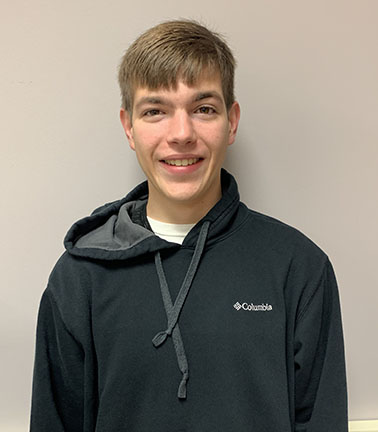 Collin Preves, Senior Editor
Collin Preves has been on news team for four years, writing everything from book reviews to fine arts articles. He has loved being on news team and hopes...