Trending Topics – March 11, 2019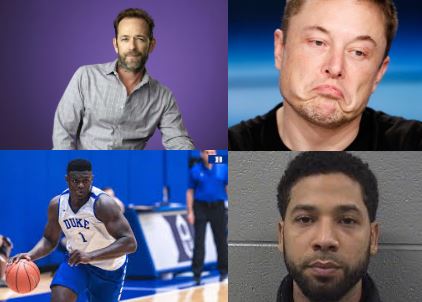 "I've been following the Kardashian scandal with Jordyn Woods and also the Michael Cohen story in which he explained all the secrets about Donald Trump. I think Congress will start an investigation around these allegations, almost to the point of getting him impeached. I'm following the Woods scandal because it's current and for the second trend is because I want to be aware of what is happening in our country and since teachers can't really talk about it, I have to investigate myself." – Maddie Flint, class of 2021
"I'm definitely following Jussie Smollett, which is about how he supposedly faked an attack on himself in Chicago. He claims his innocence, however, many aren't convinced. Many believe it reflects badly on the black community when it should only reflect badly on him. What he does shouldn't affect his race and what the police force believes. It also reflects badly on the Democratic party. I'm following this story because I find these kinds of things interesting because lots of times people are lying and making up things about this story and it's hard to get the story straight. It seems he just wanted attention and wanted a boost in his career." – Josh Zakoian, class of 2021
"I followed Zion Williamson, who's an NBA basketball player, and his injury. He ended up getting a knee sprain because his Nike shoes made him fall, which caused his industry. I heard Nike lost 1% of stock, which is about $1 billion lost because he was an expected key player and now he's out from his sprain. I just thought it was interesting to follow and see any developments." – Ty Baker, class of 2021
"Some actor died of a stroke at 52" – Anna Jacoby, class of 2021
"Younger generations are getting more aggressive" – J.T Matthias, class of 2020
"Will the LA Lakers miss the playoffs? They interest me. I do not think they'll make it, even though they have a lot of talent." – Peyton Richardson, class of 2020
"The second man in history has supposedly been cured of HIV. [I] found it interesting as a step forward in the medical field and a cure to what was thought of as an unbeatable disease." – Neil Saini, Class of 2019
Sophomore Matthew Savas has followed a recent story about how Elon Musk violated an agreement he made that could result in his suspension as CEO. He found it interesting due to the fact that it related to his AP Seminar presentation on Military AI, with Elon Musk a major focus of his research.
"The last article I remember reading was about Muslims in China and how they are being detained and held in… concentration camps. They are being punished for following their religion and it has even been outlawed in xinjiang. They have even made ties with Muslim majority countries punishable. I first heard about this on Instagram, and I was really confused as to why no one was covering this in local news or seemed to care for that matter." – Amber Cohen, class of 2020
---
Cori Costello, Kaitlyn Walls, and Collin Preves contributed to this report.