Monday's Not Coming by Tiffany D. Jackson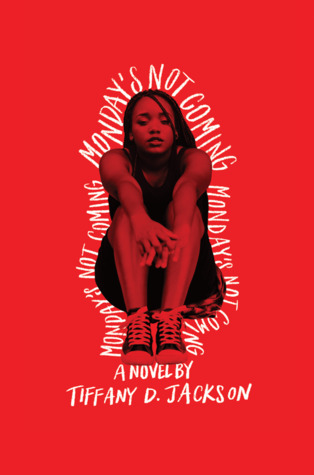 Your best friend is missing, and every time you turn around there is a lie. Everywhere you look there is a clue leading to a mysterious dead end. Why is this happening? Where could she have gone?
Claudia has only one friend, Monday, they have known each other since they were very little and they were inseparable. But one day Monday stops writing and calling during summer break while Claudia is at her grandparents for break. Then Monday never shows up for school, and that is not like her at all. She would never miss a day in her life.
Her friends, her family, her town, and the police–everyone thought Claudia was crazy because everyone just thought Monday was avoiding her, but weeks go by and she is not in the school's system anymore nor are her younger siblings. None of them have been seen in ages and every time you ask one of her other family members they tell Claudia a completely different thing:
"She is with her dad."
"She is at her aunt's."
"She is hiding in the closet."
What is true, and what is false? And why are they lying? Why won't Claudia's parents believe her either? She is lonely and lost without Monday.    
If you are interested in a book like that, this is for you. You will need to read this in private because your emotions will get the better of you, as mine did. I highly recommend this book to everyone because you are reading about the sad reality that Claudia was living. It was scary and disappointing. Trust me: you will see what I mean once you read this book.
Although I thought this was a very sad story, at the same time, it was a weird, twisted adventure.