Searching for a thriller? Try Searching from 2018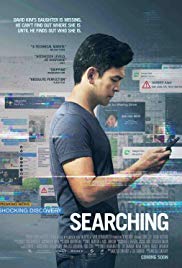 Wow, wow, wow! That's all I can say to the 2018 blockbuster, Searching. This movie, which came out on August 24, 2018, left me on the edge of my seat the entire time. The Asian-American representation was amazing, and the attention to even the smallest of details blew my mind. Sometimes what may seem insignificant at one time can be the biggest clue much later.
The main characters of the movie are David Kim (John Cho), Detective Sergeant Rosemary Vick (Debra Messing), and David's daughter Margot (Michelle La). Minor characters are Peter Kim(Joseph Lee), who is David's brother and Robert Vick (Steven Michael Eich), who is Rosemary's son.
The movie centers around the supposed abduction of Margot, with Vick in charge of the case. While on the surface it seems like a cookie-cutter abduction movie with predictable plot twists, in actuality, it has more twists and turns than a roller coaster and by the end of the movie I had gasped at least 20 times. What is so original about this movie is that it uses the aspect of the Internet. We only see what's going on during scenes through a computer screen, messages, and several famous social media platforms, which worked well in the director's favor. There are times when the Internet cuts out, leaving us begging for the Internet to connect back.
The acting in this suspense thriller was Fantastic (yes, with a capital F). Cho's performance was amazing because you could feel how distraught he felt when countless leads through social media were dead ends. The look of panic and fear on his face when the truth unfolded left me speechless and crying at the same time. Surprisingly, this is Michelle La's first feature film and, if I may be so bold, she killed this role. We find out in the first few minutes of the movie, through a silent Up-esque method, that her character's mother died. This sends her into a secret downward spiral and what starts this dark chain of events.
Searching has an approval rate of 93% on Rotten Tomatoes and premiered at the Sundance Film Festival in January, which lead to its success, going as far as making a $69 million profit. Personally, I loved the movie because it displayed real effects of mental illness, manipulation, the brutality of Internet comments, and family problems. It didn't sugarcoat these issues and or put them under the rug. I also loved how obvious the family love was, such as when David discovered heartbreaking news and wailed so dramatically – it hit me right in my heart.
I would highly recommend this PG-13 movie to anyone who's a suspense junkie and loves plot twists as much as I do.
About the Contributor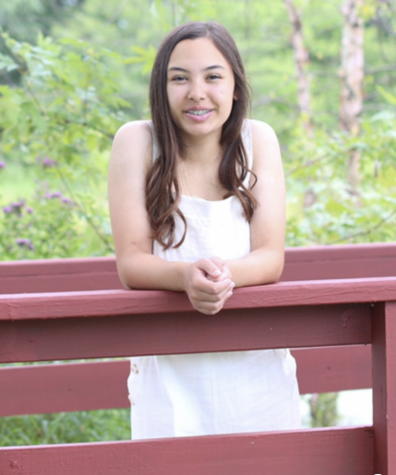 Kaitlyn Walls, Staff Writer
This is Kaitlyn's 2nd year on the news team and it's only been laughter from everyone on the team. Her niche is entertainment, specifically movies...