Prairie Ridge News Team Reacts to Bathroom Vandalism, Administration Response
After the final bell on Friday, December 7, 2018, students and families received an email from Dr. Koch, Prairie Ridge principal, informing them of changes to bathroom access for the following week.
Good afternoon, PRHS families:
Unfortunately, PRHS has suffered quite an increase in the amount of graffiti and physical damage to our restrooms this fall. It's gotten to a point that is unsustainable for quick and easy repairs. Due to this, next week (12/10-12/14) many of our restrooms will be closed.
The only facilities open will be the ones by commons on our 1st floor, the 2nd floor ones right above that, and the third floor restrooms by room 307/world language classrooms.
I do apologize for the inconvenience, and I am very hopeful we will be able to put a stop to this destructive behavior asap. How can you help? If you see or hear something, say something! Report any damage/destruction as soon as you notice it. That helps us to figure out a time period during which the damage occurred, and we can then use hallway cameras to identify those involved.
Thank you for your understanding and cooperation!
Dr. Steven Koch
Principal, PRHS
@SKochPR
The closures caused numerous conversations in the building, including one during our Tuesday morning news team meeting. The discussion spilled into the passing period, so we came back Wednesday morning to record this reaction video. Please enjoy Episode 7 in Neha Konjeti's Did You Know web series when you need a study break this week.
As of today, the majority of the PR bathrooms for students are still closed.
About the Contributor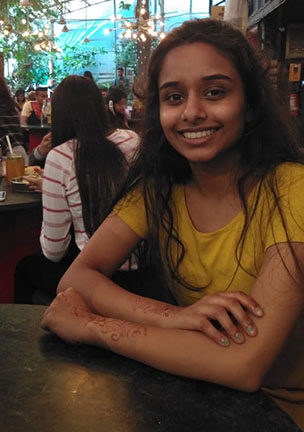 Neha Konjeti, Senior Editor
Neha has been on news team for four years. She loves making truth or dare videos featuring teachers and students at PR. In her free time, she enjoys watching...