Fantastic Beasts: the Crimes of Grindelwald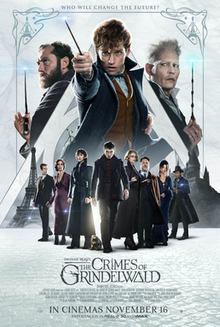 After a two year hiatus, the iconic series Fantastic Beasts has returned to theaters. The long-awaited second installment has finally come and can I just say it was worth the wait. Personally, I loved the movie.
Luckily, this sequel is written by none other than the legend herself, J.K. Rowling, and directed by David Yates, director of Harry Potter movies 5 through 8, so originality and creativity are guaranteed to be weaved into the story. I've always had a strong love for the wizarding world, and I loved how this sequel had more excitement while also having more adorable chill moments, like drinking tea and laughing.
In this sequel, we have several returning characters including Newt Scamander (Eddie Redmayne), Jacob Kowalski (Dan Fogler), Tina Goldstein (Katherine Waterston), and Queenie Goldstein (Alison Sudol). Except now we have minor characters from the previous movie coming back with a bone to pick, Gellert Grindlewald (Johnny Depp) who wants one thing, world domination, and Credence (Ezra Miller), who only wants to find out his origins.
More recognizable actors and actresses have entered the Harry Potter universe such as Newt's brother, Theseus, played by Callum Turner and Zoë Kravitz, who plays his fiancée and Newt's good friend, Leta Lestrange. I would describe everyone's acting as spot on, but what really got to me was Leta and Theseus' performance. I may not be an expert, but let me tell you, when Leta cried, I sobbed along with her. I felt Theseus' helplessness from every obstacle thrown his way and his frustration with every appearance from Grindlewald.
Without spoiling, the main focus of this movie is to capture Grindlewald and bring him to justice before it's too late. He may be hunted by characters like Tina and Theseus, but he is also the hunter in a few cases. There are creatures, spells, and explanations of future Harry Potter characters you'll never expect, ssssssso keep an eye out.
The creatures in this film were used extraordinarily well to the characters' advantage. For example, as Tina is searching for Credence after his escape in the first film, she comes across a circus. I'm not going anything but let's just say that a few creatures within its freak show help the characters get out of a few sticky situations. My favorite character was Niffler, an adorable creature who never stops hunting for gold.
As with the previous film, this one tugs at the audience's heartstrings more than once and not only leaves you on the edge of your seat but also has you reaching for a tissue by the end of it. With the story's many twists and turns, flashbacks, and spot-on predictions of the future, it's hard not to love this story. But we cannot forget about the breathtaking cinematography and jaw-dropping action sequences. For example, the circus scene adds agonizing suspense, and let's just say the owner gets what's coming to him. But the scene that blew my mind was the final battle scene. I'm not going to spoil too much but there are plot twists that will come out of nowhere along with a creature of epic proportions.
Anyone with a soft spot for the wizarding world would, without a doubt, enjoy the movie. If you're reading this while it's still in theaters, then lucky you! I would highly recommend seeing it on the big screen while you can so grab an expensive bucket of popcorn if you wand to!
About the Contributor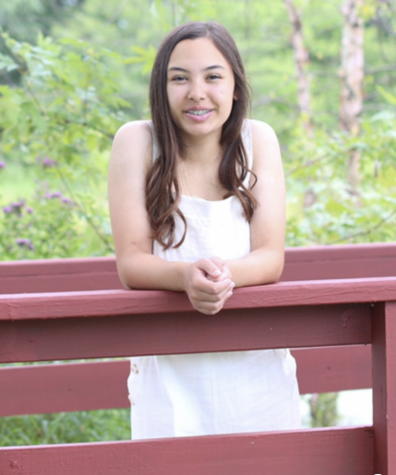 Kaitlyn Walls, Staff Writer
This is Kaitlyn's 2nd year on the news team and it's only been laughter from everyone on the team. Her niche is entertainment, specifically movies...