To All the Boys I've Loved Before: Netflix Instant Hit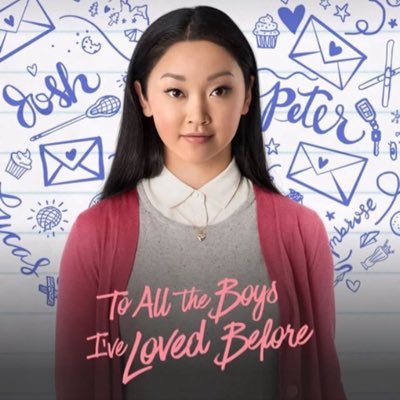 It has been a successful season for the popular entertainment service Netflix, especially with their newest movie, To All the Boys I've Loved Before. Based on the best-selling novel To All the Boys I've Loved Before by Jenny Han, the movie stars Lana Condor as Lara Jean Song Covey and Noah Centineo as Peter Kavinski and follows the story of a shy teenage girl as her innermost secrets are spilled for the world to see.
Lara Jean has always kept to herself, particularly after her mother's death. Surrounded by her two loving sisters, Lara has lived a relatively sheltered life. This all changes when her youngest sister sends out the private love letters that Lara has written to the five boys she has been in love with, one of which is her older sister's boyfriend Josh, who she still has a crush on.
In order to hide her true feelings about Josh, Lara strikes a deal with another letter receiver, Peter Kavinski. Peter and Lara decide to fake date, but their plan goes awry as new challenges begin to arise. Once Lara begins "dating" Peter, she quickly becomes the target of Peter's jealous ex, a classic mean girl who wants revenge on Lara for stealing Peter. But not only does Lara face this challenge, but she also begins to fight her emotions. After a steamy hot tub scene, their relationship begins to change, and the original plan becomes harder to keep.
The story is quick-paced and charming and captures the innocence of a teen romance. From sweet moments in the diner to a swoon-worthy kiss, there is no end to the cute interactions Lara and Peter have. But in addition to their "couple" moments throughout the movie, Lara and Peter connect on a deeper level as well. One such scene is when Lara opens up to Peter about her mom's death, and Peter tells Lara about how his father left him. For both of these, this was very difficult, as they tend to be closed off. Despite this, however, they were able to find comfort within each other and felt safe enough to share their deepest feelings.  
Jenny Han's one request of movie producers was that Lara Jean be played by an Asian actress, as she explained in an interview on The Daily Show with Trevor Noah. Han was insistent that an Asian actress play the part because when she was growing up, there weren't any romantic or teenage movies with Asian leads, and she wanted to change that for teenage girls now. It is important to have representation in the cinematic world, and with movies like To All the Boy's I've Loved Before and Crazy Rich Asians, thousands of young girls are beginning to see strong women who look like them on the big screen.
If you are looking for a lighthearted film that will make you smile, this is the perfect option! After watching Lara Jean and Peter's connection grow, you will be left wishing that you had a relationship like theirs. And the best part? When you finish the movie and are wishing for more, you can simply pick up Jenny Han's book and fall in love with Peter Kavinski all over again.