PR Reacts to Black Panther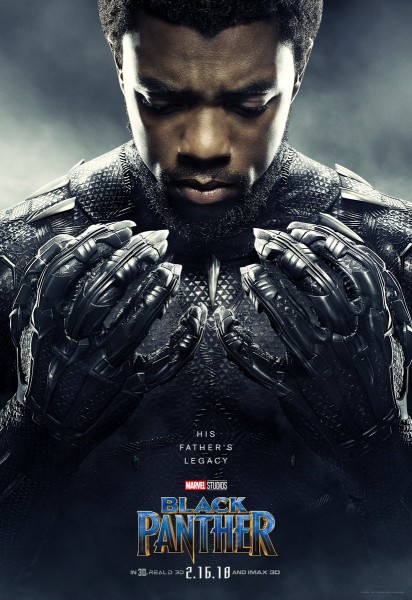 Black Panther hit theaters on February 16, and since then it has earned over $1 billion worldwide with Chadwick Boseman in the title role: T'challa, the Black Panther. The plot begins after the death of T'challa's father, leading to T'challa becoming the king of his country. But he is soon faced with conflict when he has to fight a powerful enemy for the throne, and the fate of his nation depends on him.
One of the reasons this movie is different from the other Marvel blockbusters is diversity, since it's the first film to have a predominantly black cast. There's also tons of spiritual content in this movie, including rituals which you never heard of.
The prominent message in the movie was global outreach and compassion. Black Panther realizes that he should make decisions that will not only benefit his country but the world around it. This could teach us to be globally aware and help others around us.
Black Panther has been critically acclaimed since day one. It has received a fresh tomato from Rotten Tomatoes with a high critic score of 97%. Metacritic gave the movie 88% and IMDb rated it 7.8/10.
This movie has received mostly positive reviews from critics. The Washington Post critic stated Boseman "strides through 'Black Panther' with unforced, charismatic ease." And Variety said "virtually everything that distinguishes 'Black Panther' from past Marvel pics works to this standalone entry's advantage."
PR students who have seen it gave positive remarks as well but also pointed out some flaws.
Noah Breseman wasn't sure about the characterization. "I would give this movie a B- because I felt more for the villain than the black panther,"  said Noah Breseman, sophomore.
But Ela Kusmierz, sophomore, said "I liked Erik Killmonger's character because he had a really touching back story and good character development."
The powerful African American women in the movie were appreciated too. "Best movie ever! I really liked the music because it got you into it. And I liked women empowerment since all of the Black Panther's bodyguards were women," said Wendy Diaz, sophomore.
Also Nora Gaynor, sophomore, said "It was groundbreaking. My favorite character was Shuri, because she was a strong female lead."
A lot of the students at PR loved the plot of the film.
Wyatt Wren, freshman, said "I thought it was an excellent film. The visuals were breathtaking at times and the soundtrack was perfect. The casting was fantastic and the actual writing (aside from a few jokes) was as good or better than previous Marvel movies. The movie did everything right, but it wasn't groundbreaking. Perhaps it's a testament to the movie's relevance that the conflict felt normal and predictable."
"It's a fantastic piece of art to be honest. That movie addressed so many different topics and really gave them some light," said Brian Williams, sophomore.
The film was also known for being different from the other Marvel hits. Emily Golbeck, sophomore, said "I liked it. It had a Marvel feel, but it was different. It also had a good storyline." And Chase Lotito, sophomore, said "I like how they referenced pop culture by 'What are those!'"
In conclusion, Black Panther received a majority of positive reviews from top critics and PR students. So if you haven't seen it yet, buy tickets to see it soon!
About the Contributor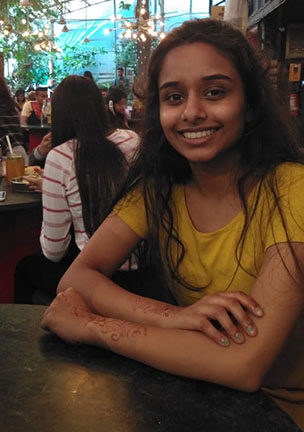 Neha Konjeti, Senior Editor
Neha has been on news team for four years. She loves making truth or dare videos featuring teachers and students at PR. In her free time, she enjoys watching...