Shows to Binge Watch Over Break
There is still time before school starts! Here are several shows that are sure to please:
THE OFFICE
IMDb rating: 8.8/10
If you're looking for a show that will make you to laugh so hard you cry, The Office is the perfect show for you. It's filled with pranks, jokes that never get old, and unforgettable awkward moments that Michael Scott, manager of the office, creates for his employees. It might start off to a slow start in the first season, but it's hilarious plot will keep you hooked till the end.
STRANGER THINGS
IMDb rating: 9/10
Stranger Things 2 is more intense than the first season. With tons of plot twists and turns, you have no way of knowing what's coming next. A lot of new characters are introduced, and a great deal of problems arise because of the upside down. Will senses the monster inside of him, while Eleven learns more about her past. Hopper investigates a mystery that has the town in danger. So much is happening at once that you can't stop watching the show till you've seen all 9 episodes.
THE CROWN
IMDb rating: 8.7/10
If you're into dramas, this Netflix original is the one for you. It centers around the life of Elizabeth II from the 1940s to modern times. She was ascended the throne at age 25 when her father died. She gets in romances, political rivalries and events that shaped the 20th century. It's totally worth a watch for those who are interested in her long reign.
THE FLASH
IMDb rating: 8/10
It's an interesting depiction of an intelligent superhero who runs around town thinking he's the fastest man alive. But he learns his tragic past has something do with his powers, and that he's not only one with them. There's infinite worlds and Barrys out there!
PARKS AND REC
IMDb rating: 8.6/10
If you like The Office then you'll love this show!! The cameraman interviews all the characters and gets their side of the funny story. Leslie Knope, the goody two shoes of the office, is obsessed with government and the parks department, while her other colleagues don't seem to care at all. She tries too hard at her job even when things don't seem to work in her favor, how she deals with these twists are unpredictable and hilarious.
THIS IS US
IMDb rating: 8.8/10
This show will make you cry. The Pearson family's generational story includes love, joy, heartbreak, and triumph. The triplets Kate, Randall, and Kevin learn deeper meanings of life and this will get you to think about the ups and downs that we all experience in our lives.
About the Contributor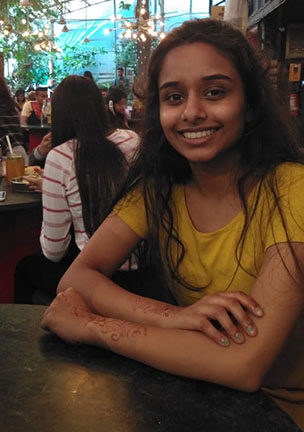 Neha Konjeti, Senior Editor
Neha has been on news team for four years. She loves making truth or dare videos featuring teachers and students at PR. In her free time, she enjoys watching...