Watching Riverdale
Riverdale is a dark and spooky spin off the Archie comics. After Jason Blossom's murder, the gloomy town is once again disturbed by a new killer in the second season. This show has teens going wild, because they're waiting for when the black hood will strike again. Is he targeting Archie's loved ones? What town secrets are there left to know?
If you haven't binge watched the first season, you are missing out on all the drama while your friends obsess over Cole Sprouse, KJ APA, and the other Riverdale hotties.
This show has everyone at the edge of their seat while the mystery unravels. "I like Riverdale because it's very intriguing and suspenseful," said Greta Heinz, sophomore.
You probably have heard about Veronica, Betty, and Archie, the main characters in the show. When Wolf Prints asked PR students who are their favorite characters, Archie and side character Jughead were popular responses.  "Archie, simply because he's hot," said Allison Mattran, junior.
"Jughead, because I feel like he is really misunderstood. You start to love him after you find out more about his character. And I think it's cool that he works in the school newspaper," said Emma Jewell, senior.
Jug's father has a bad reputation, half of his family lives away, and he struggles financially. Even though he goes through these obstacles the audience gets a good laugh from his humor and sarcasm.
A flaw in the show would be that no one looks their age. The main actors are in their mid- twenties but play sophomores in high school. "Archie doesn't look like a sophomore. I think he looks like a senior!" said Emily Golbeck, sophomore.
Cole Sprouse who plays Jughead Jones in the show is 25 in real life! He was everyone's favorite in Suite Life of Zack and Cody, a Disney comedy, but no one expected that 10 years later he would play a conflicted character.
This series won Teen Choice Award For TV Show: Drama, beating other nominees "This Is Us" and "Empire." It received high IMDB ratings 7.8/10 so it's totally worth a watch. To get caught up with the Riverdale drama,  I would recommend adding it to your Netflix queue.
About the Contributor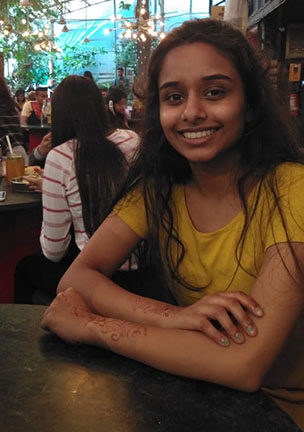 Neha Konjeti, Senior Editor
Neha has been on news team for four years. She loves making truth or dare videos featuring teachers and students at PR. In her free time, she enjoys watching...