Jake Paul Drama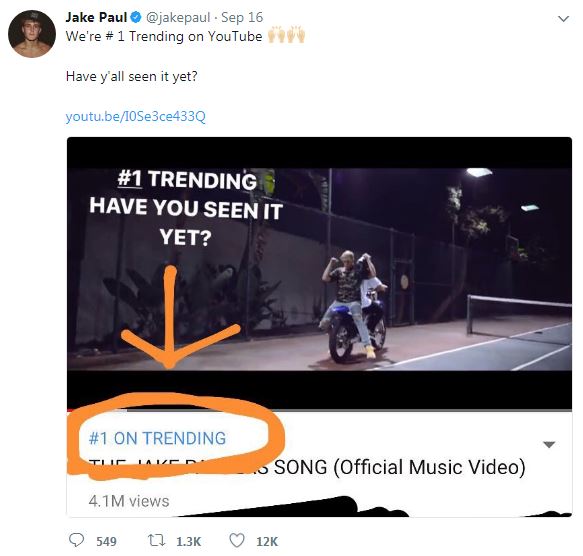 Jake Paul is a Youtuber with 10 million subscribers who makes pranks and takes things to the extreme. He is also the leader of Team 10 which is a group of  Youtubers who he helps become famous, but if you want to join Team 10 you are going to have to meet the requirements.
Are there PR students who would like to be part of Team 10? Junior Lauren Knowles said, "His group of 'friends' are just creating more trouble for him. They are reckless and  probably going to end up in jail."
In fact, lately Jake Paul was having trouble with his neighbors and the police for creating chaos and disturbing the peace. It's not just his neighbors that don't like the trouble. He was also released from Disney in the middle of recording season 2 of the show Bizaardvark. A Disney channel spokesperson said "we've mutually agreed that Jake Paul will leave his role on the Disney channel series Bizaardvark."
Disney's decision may be because of the alleged violence, or at least the rumors, among Team 10.  Jake Paul accused Faze Banks (Ricky Banks) of assaulting Jake's new assistant Megan. Megan also said she saw Faze kissing a girl who was not his girlfriend (Alissa Violet, Jake's ex-girlfriend).
The drama continued when Faze Banks made a video stating all this is false. The night club gave the security camera footage to the police, and it showed that Jake and Megan were lying and Faze Banks was telling the truth.
Adults worry about what Jake Paul's 10 million fans are learning. "Our kids watch Youtube and want to be like them. What kind of example are they setting for kids?" said Mrs. Senese, PR Physics teacher.
Also a previous member of Team 10 Max Beaumont left because he did not want to be with people who lie. He also called Faze Banks and told him that maybe Megan and everyone in Team 10 might be lying about the accusations but he was not sure. Mayde that's why Max Beaumont left before he can be caught in something he was not part of nor something he wanted to be part of.
One student thought that it might all be fake that Jake Paul and Faze Banks faked the whole thing just to get attention and publicity. And similarly, sophomore Faith Rudolph said, "Jake Paul is a Youtuber who is full of himself and only does things to get views."
Because of this incident, many of Jake Paul's followers were unsubscribing. Can you blame them? A lot of people don't like drama. Drama causes unwanted problems and can hurt the people you love and care about.
Overall Team 10 was caught in a lie and are receiving all the hate for it. This incident goes to shows that you should not lie–not for attention or views.