Red Hot Chili Peppers New Guitarist Changes Sound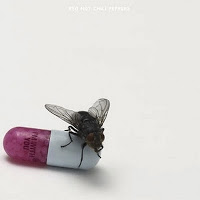 On August 26th, the Red Hot Chili Peppers released their 10th album entitled 'I'm With You' under Warner Bros. Records with their new guitarist Josh Klinghoffer. The shift in style makes itself quite apparent throughout the majority of the album, but does not fail to bring back some qualities of former albums.
"Monarchy of Roses" will not fail to impress those critical that RHCP can still compose a powerful funk driven song such as those found on former albums like Blood Sugar Sex Magik and Mother's Milk, while "Brendan's Death Song" will attract those fond of albums such as Stadium Arcadium because of its subtleness and beautiful execution.
Even though the album may be fun to listen to, it dispossesses a few characteristics that stand virtually impossible to fix due to the addition of Klinghoffer. Although Klinghoffer brings something new to the table with his blues influence hovering over songs such as "Happiness Loves Company" and "Police Station", his guitar work fails to strike the hearts of the listeners by not honing in on emotion but rather using strictly music theory to compose the album, which is a small, but very important quality to contain in a compilation.
Yet despite the lack of soul from Klinghoffer, he remains a strong replacement considering his style closely represents that of former RHCP guitarist John Frusciante as seen on songs such as "Goodbye Hooray" and "Brendan's Death Song" which both include stellar chord structure and commanding delivery.
A few PR students decided to give their opinions on the album including Matt Baldocchi who said that the album was a "a solid album overall with a few big hits. I like how they integrated all their genres into the album (funk, punk, alternative, melodic songs)," and Alex Corry claimed, "I think it was actually very good and I was impressed to see that they stuck with their same music 'style' unlike most bands today."
Overall the album is indeed deserving of a listen. It still contains Flea's illustrious bass playing that we've all come to know and love, and Anthony Kiedis' vocals are better than they have ever been, both heavily contributing to the albums strengths. And for seven bucks, it's a steal. 8 out of 10.
About the Contributor
Mark Walters,
Senior Mark Walters has been writing music reviews for Wolf Prints for a year now, and is hoping to make this final year his best one.  Other than music...