A Billionaire's Race: How America's Richest Are Affecting the Democratic Party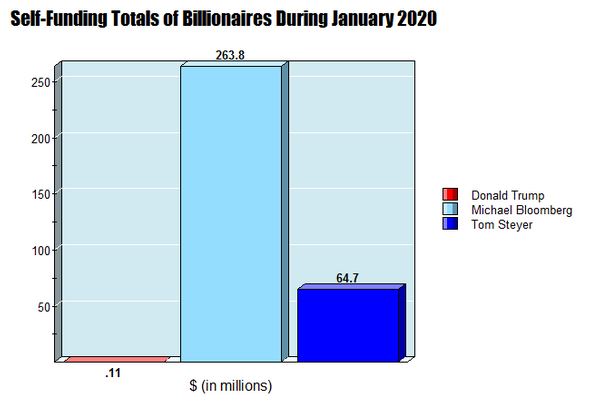 As the Democratic field continues to shrink, two billionaires remain: Tom Steyer, past hedge fund manager worth $1.6 Billion, and Michael Bloomberg, New York's 108th mayor and founder of Bloomberg L.P., who is worth $64 billion.
Who Are They?
Tom Steyer was born in 1957 in New York. He made his career by founding Farallon Capital in 1987.  The fund is currently managing $27 billion. Steyer stepped down from the company in 2012, and began to advocate for environmental change. The following year, he created a non-profit organization named NextGen America. Its purpose is to register young voters and support candidates that run on a progressive campaign, especially on the issue of climate change and the environment. Steyer has also donated millions of dollars to Democratic candidates, including Barack Obama.
Michael Bloomberg grew up in Massachusetts, and is 78. He made his fortunes through Bloomberg LP, a company that he helped found. What brought what was then named Innovative Market Systems to prominence, was the creation of the Bloomberg Terminal. This computer software system provided a convenient way to access a lot of financial information all in one place. The company would be renamed Bloomberg L.P. in 1987. Later in his life, Michael Bloomberg was the mayor of New York City for three terms, from 2002-2013.
How Much Money Have They Spent And Raised?
A lot…
During the 2020 race, Steyer and Bloomberg have dumped hundreds of millions into campaign ads on television and online. During the first month of this year, Tom Steyer raised $65.3 million and spent $52.9 million, while Michael Bloomberg raised $263.8 million and spent $220.6 million. Steyer's fundraising was 99% self -funded, with only $638,402 received in actual donations during January of 2020. Similarly, 100% of Bloomberg's campaign budget has been self-funded. He does not accept donations on his website.
To put this in perspective, President Trump, the other billionaire in the race, raised about $6.4 million in January, and spent $16.6 million. Unlike the Democratic billionaires. Only 2% of Trump's fundraising in the first month of the year was self funded. He received over $6 million of his January total was from individual donations, 45% of which were donations of under $200. The rest of his Q4 fundraising came from Political Action Committees (PACs). Steyer and Bloomberg have not taken any money from PACs.
How Are They Doing?
Both Tom Steyer and Michael Bloomberg are having varying levels of success in the Democratic Primary. However, they have both had a substantial impact on the race, and continue to outlast other candidates.
A RealClearPolitics (RCP) average of the Democratic field has Tom Steyer in 8th place, at 1.8%. The average, which consists of five polls, were all taken between February 2nd and February 11th (Democratic candidate Andrew Yang, who dropped out of the race on February 11th, is included in these polls). The best result for Steyer in the average is 3%, in polls from Morning Consult, and The Hill/HarrisX. The other three polls from Quinnipiac, Monmouth, and Economist/YouGov, have him at 1%. The poll with the largest sample size was from Morning Consult, with 15,346 registered voters. The other four polls all had a sample size of under 1,000.
Michael Bloomberg, who entered the race much more recently than Steyer, is also doing much better than Steyer. In the same RCP polling average, Bloomberg is in 3rd place with 14.2%. He is just behind Joe Biden and Bernie Sanders, who have been the frontrunners throughout the race. Notably, Bloomberg has passed Elizabeth Warren and Pete Buttigieg, who are also considered top tier candidates. The best result he received was 17% in the Morning Consult poll, which happens to have the largest sample size. Bloomberg's worst result out of the five poll averages, was 11% in the Monmouth poll. This poll had the least participants, with only 357 registered voters.
How Does The Rest of The Democratic Field View The Billionaires?
Other Democratic candidates are most certainly concerned over the top 1% running for President. Recently, fellow Democrats have directed more criticism towards Bloomberg than Steyer because of his recent success in the polls.
Senator Bernie Sanders, who recently won delegates in the Iowa caucuses and New Hampshire primary, expressed his worries about Bloomberg on CNN. Sanders pointed out that Bloomberg did not even compete in Iowa or New Hampshire, and is trying to "buy the election."
During the October Democratic debate, while Steyer was on stage, in what seemed to be a jab, Sanders reaffirmed his past statement of saying "billionaires should not exist." Interestingly, Steyer took the comments in stride, then went on to agree with what Sanders talked about moments earlier.
Minnesota Senator Amy Klobuchar, who is in 6th place in the RCP average mentioned above, has also expressed disapproval toward Bloomberg's campaign strategy. When on CNN herself, and asked by CNN host Jake Tapper about Bloomberg calling the other democratic candidates too weak to beat Trump, Klobuchar responded that candidates "should earn votes and not buy them."
On NBC News, former Vice President Joe Biden also directed negative comments towards Bloomberg. Biden brought up Bloomberg's "stop and frisk" policy that he supported during his terms as major. This policy allowed for police to search people without having a warrant, and disproportionately went after minorities.
On February 19th, Bloomberg participated in his first Democratic debate. As the debate went on, he received multiple attacks from fellow candidates about his racist policies as mayor, and past allegations of sexual harrassment. When the night came to a close, many thought that Bloomberg failed to capture the chance that the public stage provided. Three days after the debate, Bloomberg received zero out of 35 possible delegates that the Nevada caucuses offered because he wasn't even on the ballot.
As the national primaries continue, it will be interesting to see how Steyer or Bloomberg will impact the race with their unique campaign approaches centered around their fortunes.
Leave a Comment
About the Contributor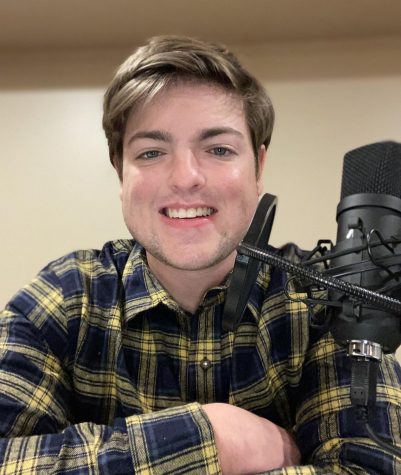 Grant Preves, Senior News Editor
Grant Preves is a senior and is on news team for his third year. He has enjoyed co-hosting The Howl and having political debates with fellow news team...