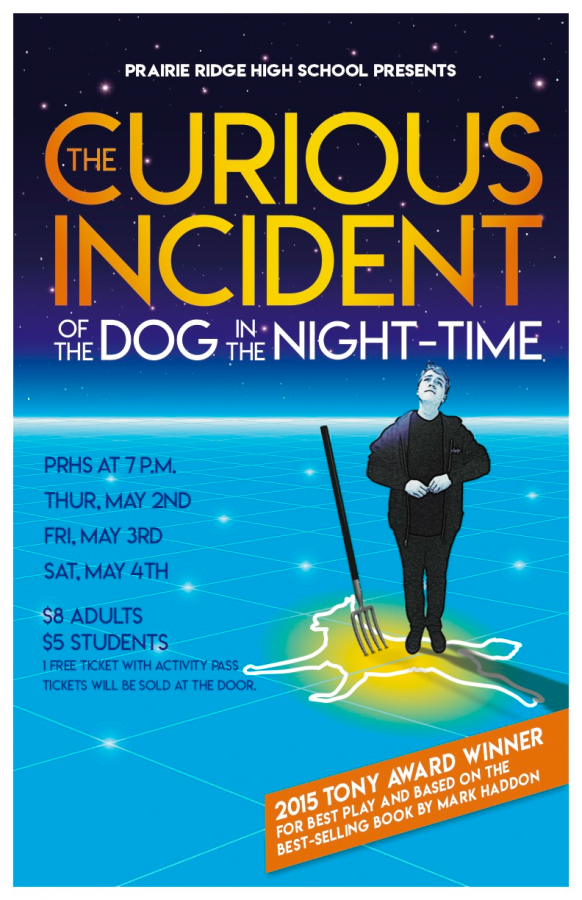 We're just one day away from this year's spring play, the 2015 Tony-Award-winning play The Curious Incident of the Dog in the Night-Time, based on the best-selling book by Mark Haddon.
For the past month and a half, over 100 of PR students have been rehearsing lines, building the set, creating dynamic videos, and selecting costumes and music and lighting and makeup, all to create a truly unforgettable show.
This story, blending mystery, drama, and comedy, tells a tale about 15-year-old English boy, Christopher John Francis Boone, who describes himself as "a mathematician with some behavioral difficulties."
It opens with Christopher discovering the murder of his neighbor's dog and, after being falsely accused, determines to use his problem-solving skills to find its killer, and, in the process, embarks on an adventure unraveling even more mystery and self discovery.
Don't miss this moving, heart-warming play blending lights, music, video, dance, and more to create a magic night you won't forget. Show dates are this Thursday, May 2nd, Friday, May 3rd, and Saturday, May 4th at 7:00 in the PR theater.