A Symphony of Graduates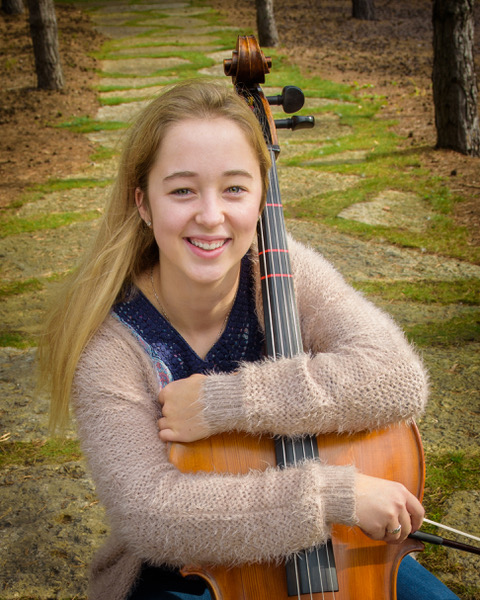 First of all, thank you parents, grandparents, relatives and friends. We wouldn't be here without your never ending love and support through this amazing journey of life. Thank you.
We all started listening to a universal language from a young age. Some earlier than others, but nonetheless, a universal language… this universal language is music. We started listening to the song "Wheels on the bus", something equivalent to playing the triangle in an ensemble. Then, as we grow up, we learn the guitar, we learn how to strum, we learn how to sing on pitch… well most of us… and we find ourselves in the symphony of sound.  The music we create is very important to our foundation, but it is something that often goes overlooked.
Like life, music has its highs and lows. There's times when the music seems to take us places. For example, we're graduating … yes, we did it. Another example of how high we can go is the fact that we're state champions … 2 years in a row! What?! … But, there are also lows in life … with music there's always a soft spot, where the song slows down or the song gets quieter.  That's when things are about to happen, so don't lose hope. Like the bunches of notes strung together that we call music, there are a lot of people in our life and new people that will come into our life to make these notes. Don't let one sad note ruin your song. Make the note sharp or flat to go along with your song. Or even add a bass drop and then continue on.
In life, sometimes it feels like we have the melody. Everything is working out and all the puzzle pieces are fitting together. The chorus is beating, the bass thumping… there's not a care in the world. We should never forget about the chorus … the part that gets stuck in our heads. I don't know about you, but the song that just came to my mind was Havana… "havana ooh na na". Don't forget about the chorus of your life because the chorus is made up of our parents, friends, relatives, and even acquaintances. We need to remember that they helped us get here and they are a part of our song, our journey.  No matter how annoying the chorus may be, it's there to motivate and to inspire us. These parts get stuck in our heads for a reason. As we all go off into the world, whether it's college, straight to the job force or serving our country, we need to remember these important people.
Lastly, life is about learning new songs. Don't let yourself be stuck doing the same thing if you don't like it. You have the power to change your song anyway you want. Learn, and don't stop … learning is power and we have it right at our fingertips. If you want to go change the world, do it! If you want to be a doctor, do it! If you want to eat a whole gallon of ice cream, think about it, and then maybe do it. You have all the control to change your song and make it better. It all starts with you.
We are sitting here in a symphony right now. No one instrument is more important than the other. We are creating the sound by the notes that we play. Some of us are athletic, some of us love reading, some us love singing, but no matter what our strengths are, we come together in this symphony and we play a beautiful sound. As we all leave here today, remember that the highs and lows create the music of our life, and with the chorus around us, we create a melody. All of life's notes help the symphony come together to create the masterpiece of your life. Remember that no matter what happens… keep singing your song…  keep adding onto it. Music connects people and this universal language will bring us all together to form many beautiful songs.
Leave a Comment